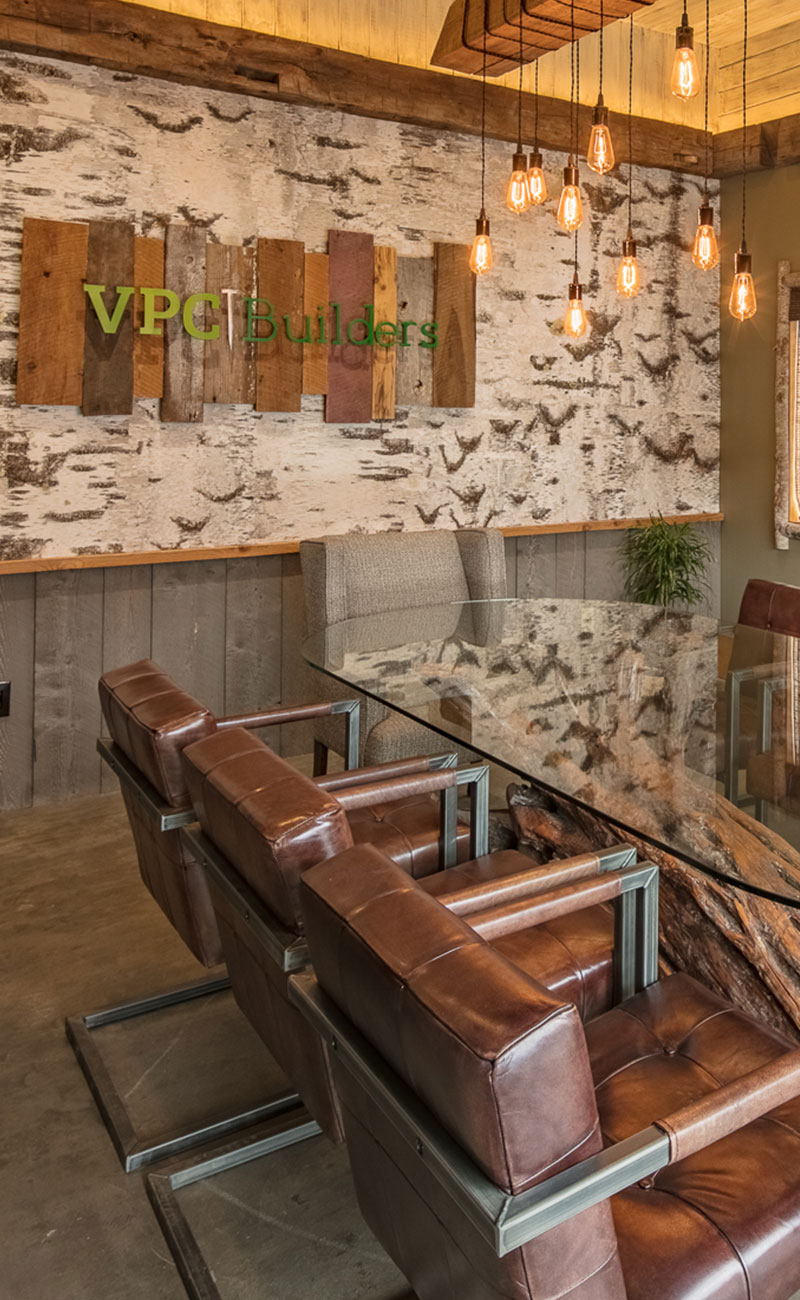 Dreams are Remarkable Things.
They inspire us to aspire. They motivate us by giving us a peek at what's possible. And they keep us moving forward despite the odds and the obstacles.
At VPC Builders, we're pursuing a dream that started small but quickly grew into something truly special. Our passion for constructing the finest homes and commercial buildings in North Carolina has given us plenty to be thankful for … and so much more to strive for. You have a dream, too. Maybe it's building a one-of-a-kind mountain home where you can be at one with nature. Perhaps it's a new office building where you and your team can collaborate on your next big venture. No matter what your dream might be, VPC Builders can help you make it come true.
Many new businesses start in a garage. Ours started with a garage … along with a kitchen, living room, three bedrooms, and two-and-a-half baths. VPC Builders began with a vision to put the customer at the center of the entire construction process. Our founder and owner, Matt Vincent, wanted to give his clients more for less … and give back to the community along the way. Building a home — or a company — from scratch requires hard work, careful planning, and more than a small leap of faith. One house led to another, then commercial building projects came along, too. The qualities that defined our approach to work — Values, Professionalism, and Communication — set us apart from the competition and provided a foundation for creating one-of-a-kind properties that are both well-built and well-loved.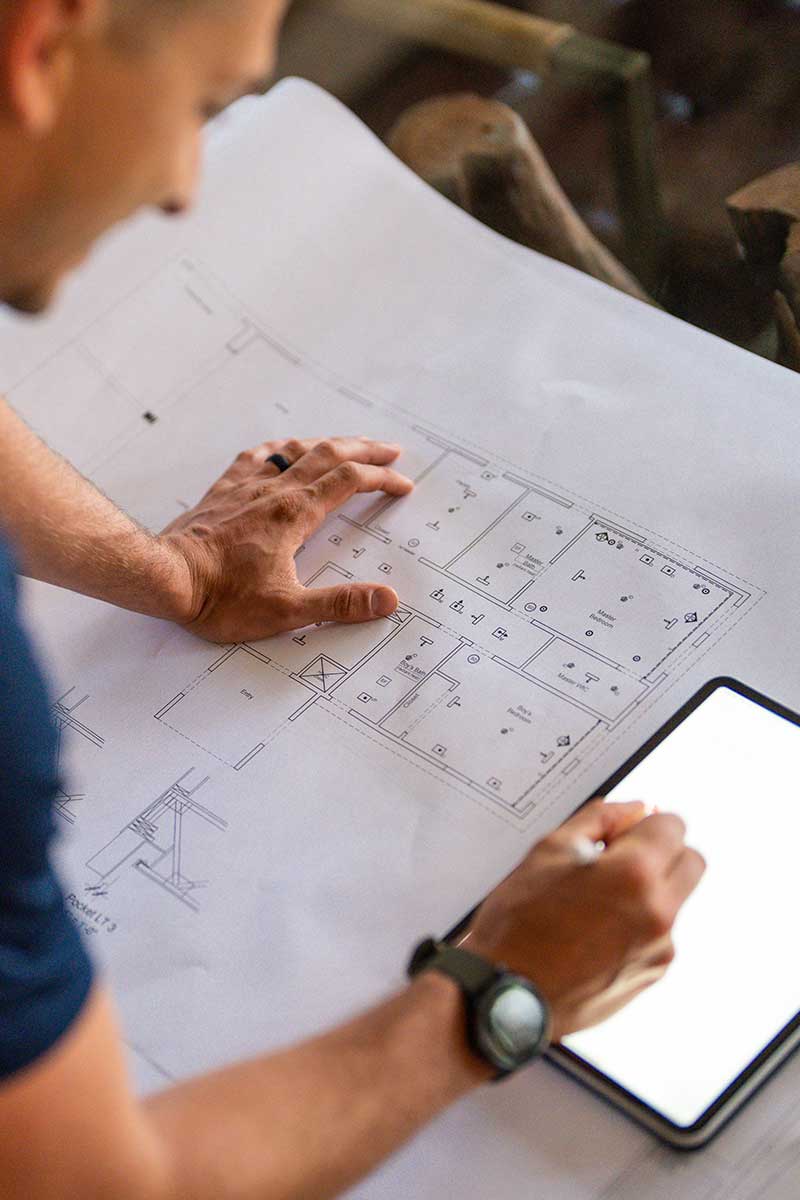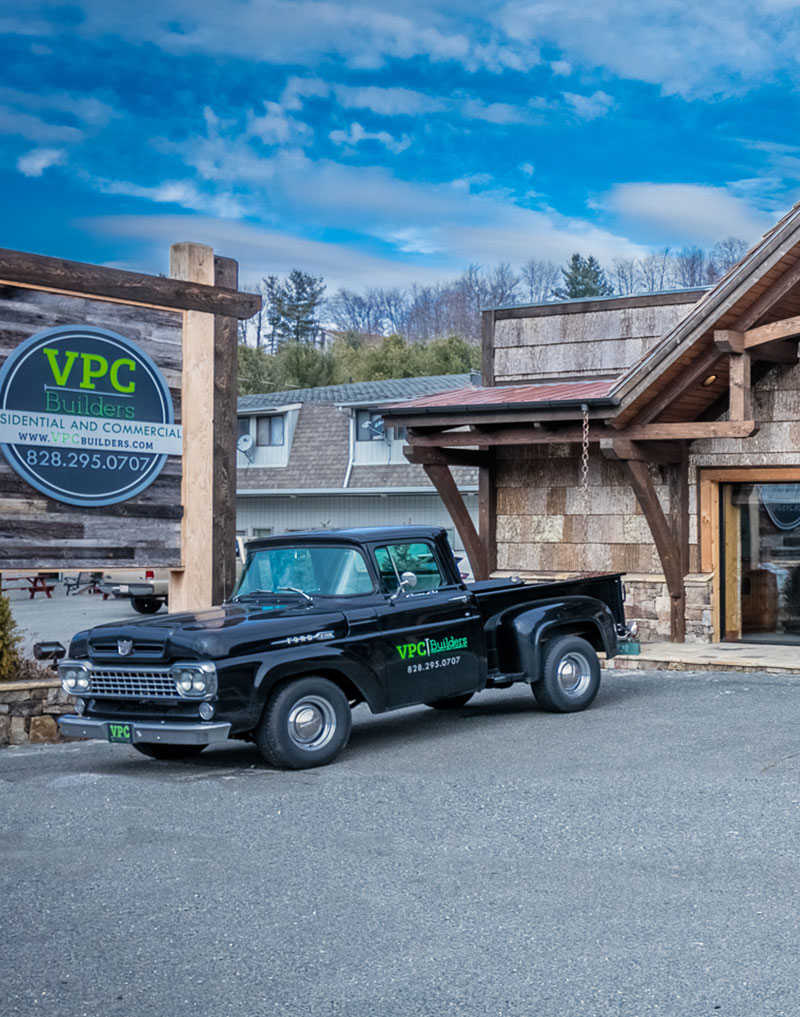 We've still got plenty of work to do. New homes, original designs, and innovative solutions to mountain living and green construction. Our team welcomes each one of those opportunities with our sleeves rolled up, open to exploring endless possibilities while keeping our vision focused on the common goals we create with each client. And every time we finish a project, we get excited to celebrate our success. These "happy endings" transform into fresh starts for our customers. We take pride in our work, but more importantly, we're thrilled to have built new relationships with clients who trusted us to help them bring their dreams to life. We believe our story is probably a lot like your story. Start small, dream big, and make great friends along the way. That's what VPC Builders has always been about, and we hope to get the opportunity to share that journey with you, too.
Ski Retreat Beech Mountain