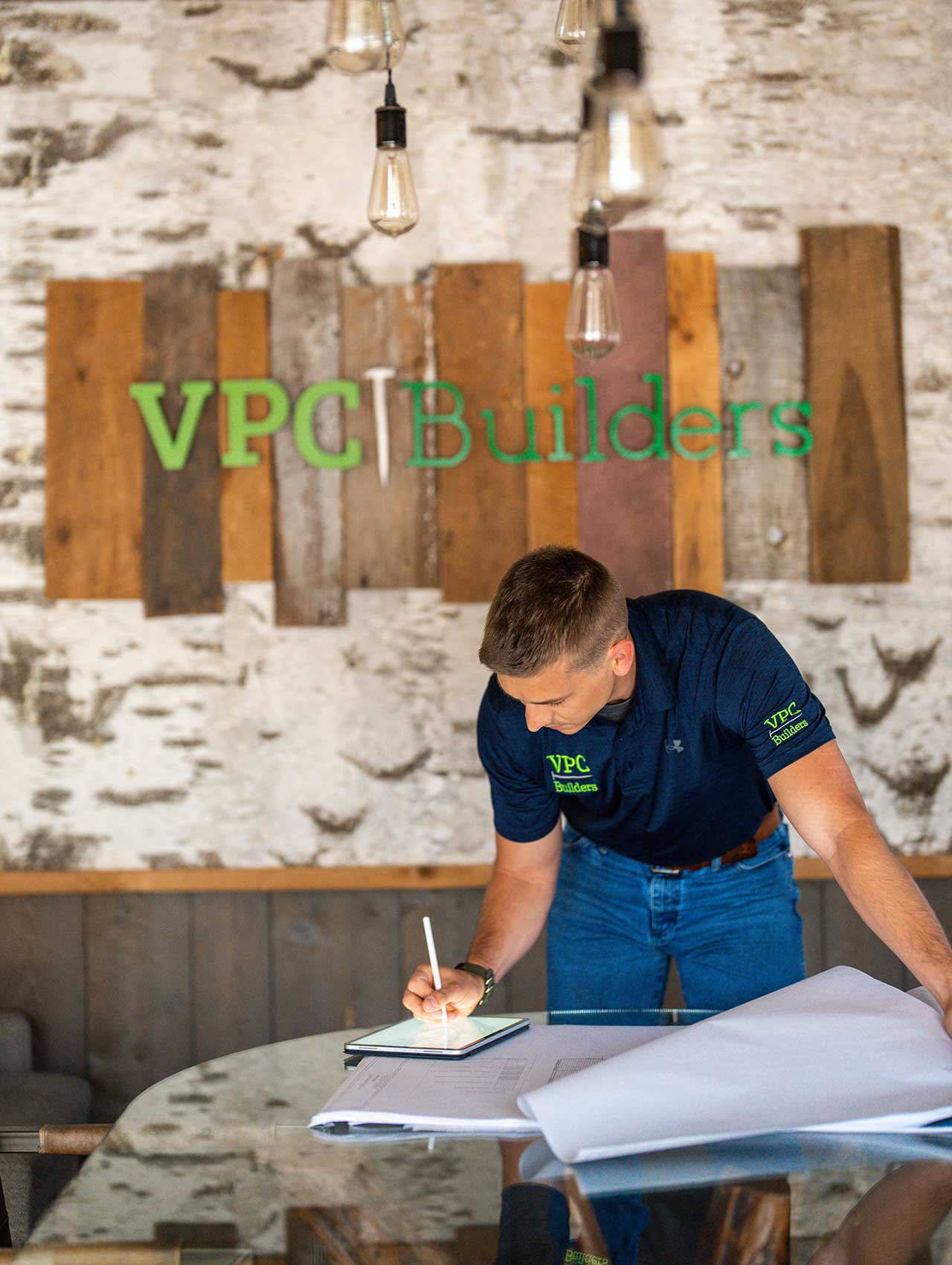 The High Country's Best Contractor Team
It's all about the people.
If you want your next construction project to be a success — as well as one you enjoy — it's essential that you find the right team. Professionals who care about the quality of their work. Experts who know exactly what they're doing. A crew that works hard and supports each other. 
In other words, good people who do things right. 
Our staff at VPC Builders is a diverse, well-rounded team of skilled specialists, each with years of hands-on experience. Our team is among the best of the best, and we've got the projects to prove it.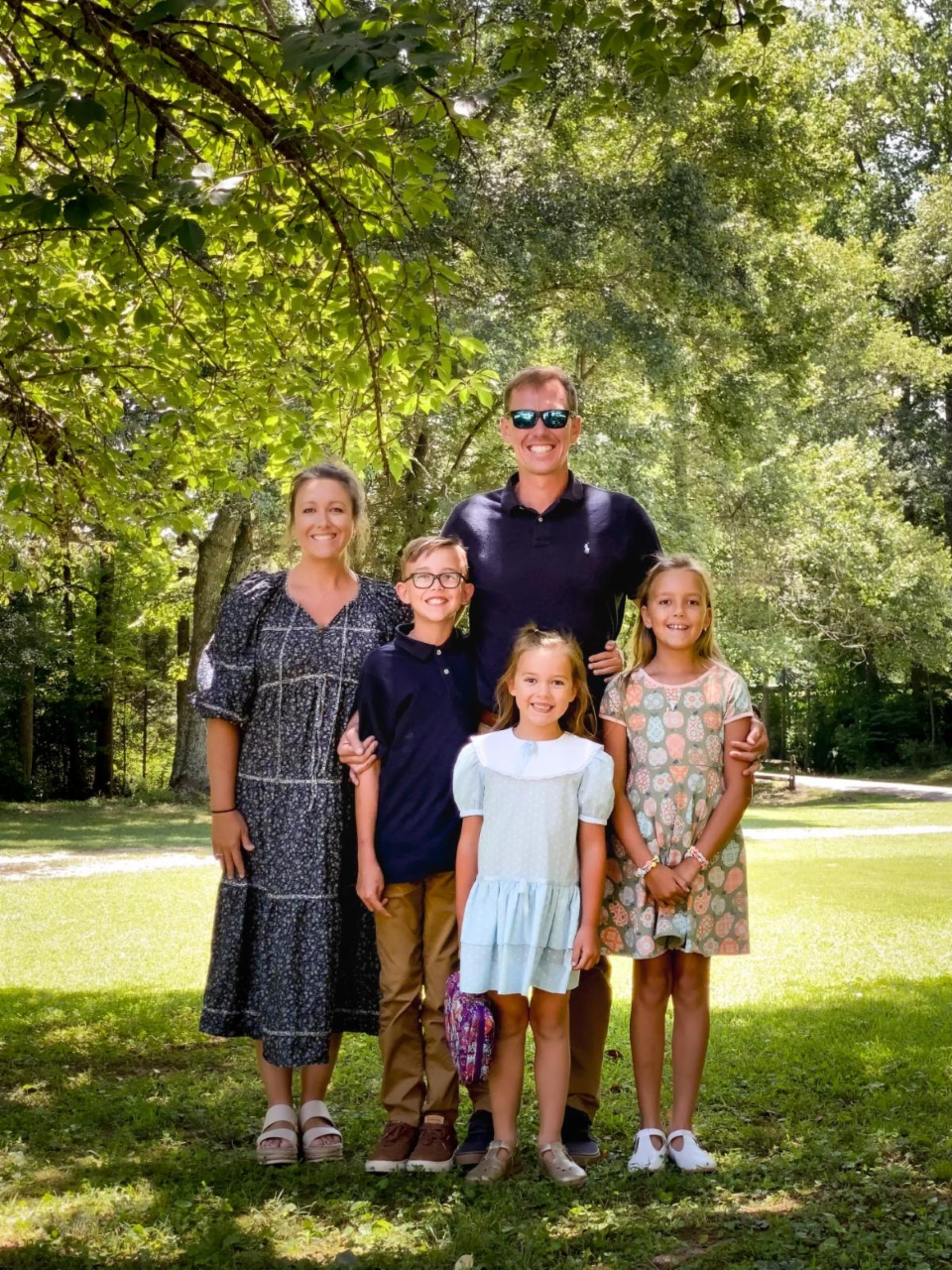 Travis Younger
Director of Business Development
Travis Younger is responsible for relationship building and management for commercial projects.
Travis graduated from Appalachian State University in Boone, NC with a degree in Construction Management. Prior to this position, he served as Project Manager for Balfour Beatty Construction at Duke University Medical Center and Barringer Construction. Travis brings experience and a proven track record of success in Business Development & Project Management, which will be invaluable in ensuring VPC Builder's high standards of construction and client communication are met or exceeded.
Travis moved back to his hometown of North Wilkesboro, NC after spending 9 years in Raleigh, NC. He loves working with VPC because of the genuine people and the amount of care that the company puts into its clients and employee's well-being. In his spare time, he loves spending time with his family, mountain biking, snowboarding, and just being outside. Travis is married to his college sweetheart, Christie, for nearly 15 years and together they have 3 vivacious children: Colin, Camille, and Reese.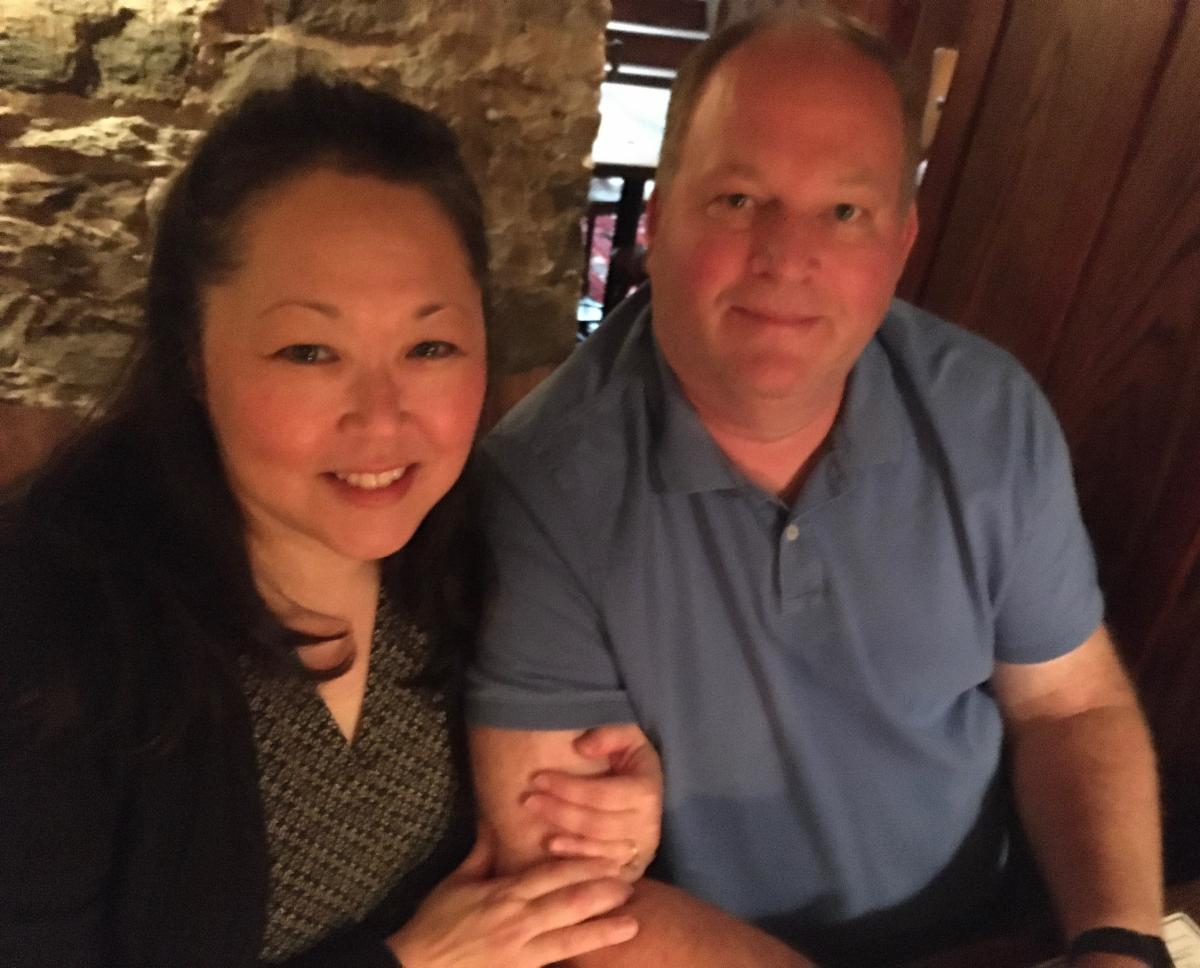 Brian Mitchell
Superintendent 
Brian Mitchell is a native of Kingston, Massachusetts. His love for woodworking began at the age of 10 years old when he began learning the art of decoy carving from his father, a well known woodcarver. Brian attended a vocational high school where he attended academic classes in the morning and learned the carpentry trade in the afternoon. After graduation, he attended a Bible College earning a degree in Pastoral Theology.
Brian and his wife, Julie, then started a church in Massachusetts where he pastored for 14 years. During that time, he continued the art of woodcarving. Following his time in the ministry, Brian worked for large custom home builders in the Mid-Atlantic region as well as New England, and also had his own business doing remodeling work. Brian and Julie now reside in Boone and in addition to working for VPC, Brian also serves as part-time pastor at a local church. He enjoys woodcarving as well as fishing and hunting in his free time. We are thrilled to have Brian on our team!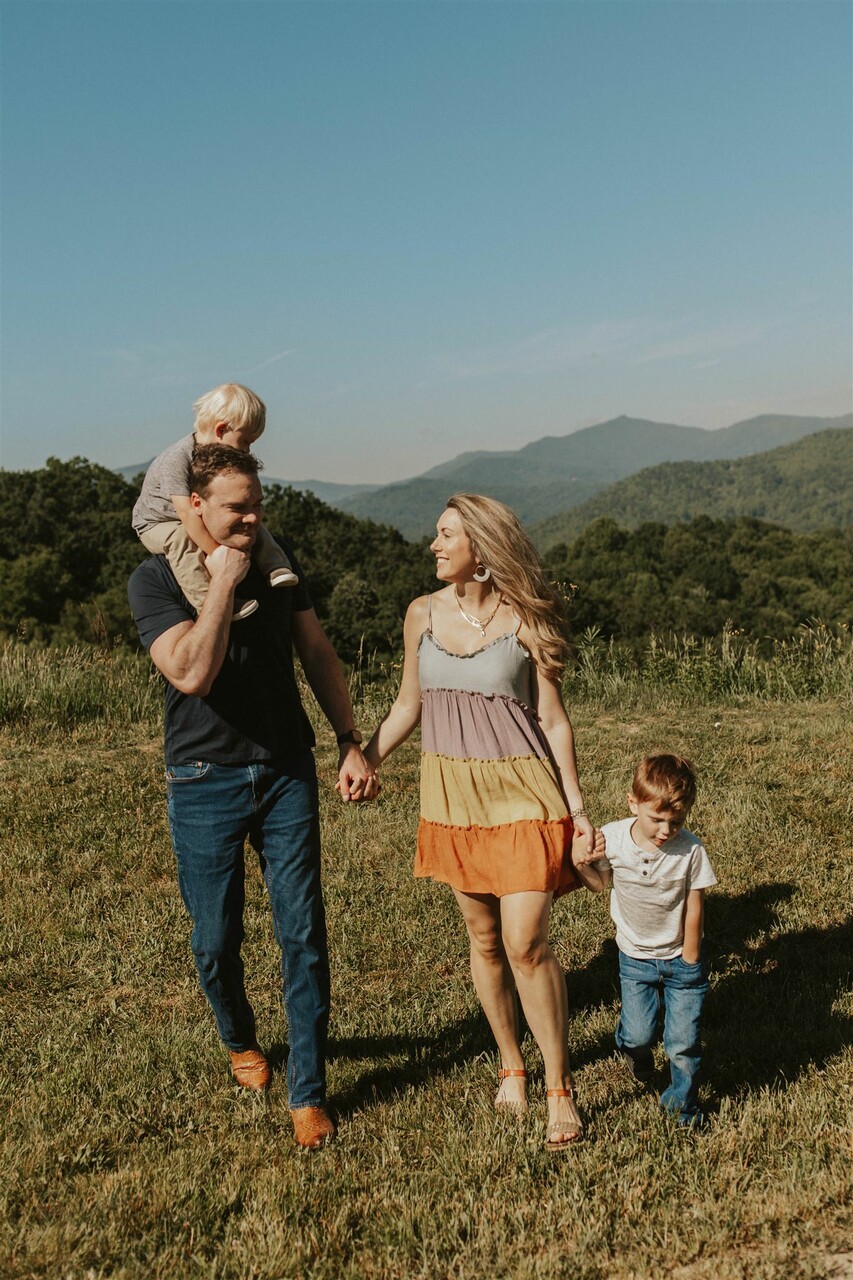 Casey Vincent
Account Coordinator
Casey is a native of Boone, NC. She attended Appalachian State University and Catawba Valley Community College School of Dental Hygiene where she was the President of both the Dental School and the Community College. She is a Registered Dental Hygienist in NC and enjoyed a successful decade-long career in private practice here in the high country. Casey married the love of her life, Matt Vincent, in 2016. Matt's vision for growing VPC Builders and his passion for creating beautiful homes rubbed off on her.
She is now the Office Manager and a team leader at VPC Builders. She generates leads, creates internal processes, onboards new hires, oversees marketing, and supports accounting. Casey aspires to pursue a degree in Interior Design. Her hobbies include riding her horse Buddy, hiking with her German Shepherds Thor & Huk, fishing/boating, gardening, cooking, vacationing to new places, researching home design products, and most of all playing with her two little boys Dean & Nash! Matt & Casey are welcoming their third little boy in the spring of 2023!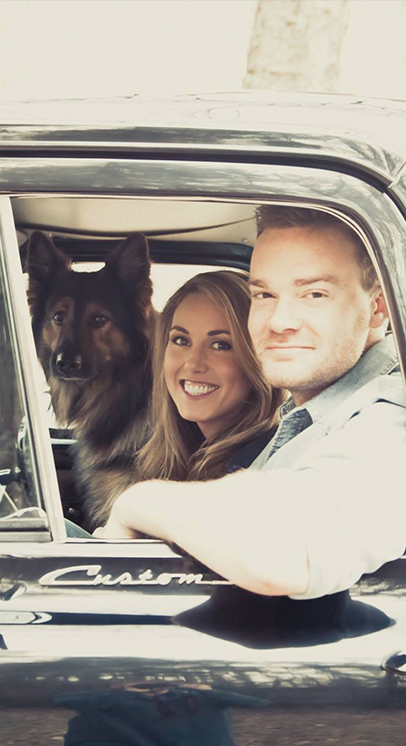 Matt was born and raised in Boone and considers the High Country of North Carolina his home. He holds a Bachelor's in Business from Appalachian State University, with a concentration in Finance & Banking. Matt is an Unlimited Licensed General Contractor with the state of North Carolina and South Carolina, and also holds a Master Builder and Accredited Builder Designation through North Carolina's Builders Institute. Matt has also earned a Renewable Energies and Green Building Diploma from the North Carolina Solar Center.
Environmental respect and consideration are very important to Matt which is why he is LEED AP certified. Matt also participates in the NC Healthy Built Home Program and has experience building Energy star rated and LEED certified homes. Currently Matt holds the Certified Aging-In-Place Specialist (CAPS), Certified Graduate Associate (CGA), and Certified Green Professional (CGP) designations with the National Association of Home Builders and is certified by the Building Performance Institute as a Building Analyst.
Charlie Day
Superintendent
Charlie Day was born and raised in Blowing Rock, North Carolina. Charlie practically grew up in the construction industry as it was his family's trade. After graduating high school, Charlie attended Lees-McRae College. Shortly after completing his freshman year, Charlie decided to join the U.S. Army. He was stationed in Germany and as a Sergeant conducted combat operations in Desert Storm. Charlie left the army after serving over 8 years and began working in construction and Christmas tree farming.
Charlie has been a part of the VPC Builders family since April 2011 as a Job Foreman. He has been involved in all aspects of residential and commercial building projects (from the ground-up!) Charlie has remodeled several restaurants and commercial properties, and has worked on dozens of custom homes throughout the years. He brings years of experience and knowledge, we are very thankful to have him!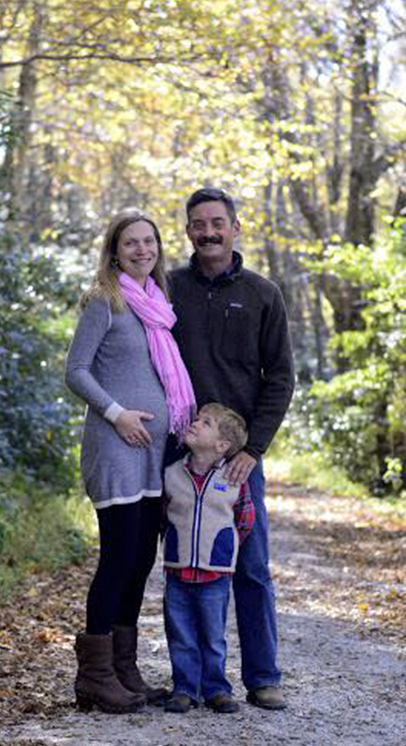 Gary Smith
Superintendent
Gary Smith grew up in Virginia Beach, VA and soon after high school traveled to England where he attended the Bath School of Art and Design for one year. Gary moved back state side to attend Appalachian State University and acquired a degree in Anthropology. While pursuing his degree, Gary worked in the construction industry learning many trades such as cabinet making, building log homes and working on historical restoration and preservation projects in Asheville, NC. In addition, Gary has traveled all over the world volunteering with home building projects. In Thailand, he volunteered by helping to build an orphanage for children with AIDS. Gary also helped build a school for girls in Vietnam, and worked in Rarotonga (Cook Islands) building homes for locals.
Gary has been working with VPC Builders for many years and has been an integral part of the VPC team. He utilizes his creative skills by helping design and render many of our projects by hand and with Google Sketchup. Gary is certified by the Building Performance Institute as a Building Analyst. Currently, Gary lives in Valle Crucis with his wife and son. We are so blessed to have Gary working with us!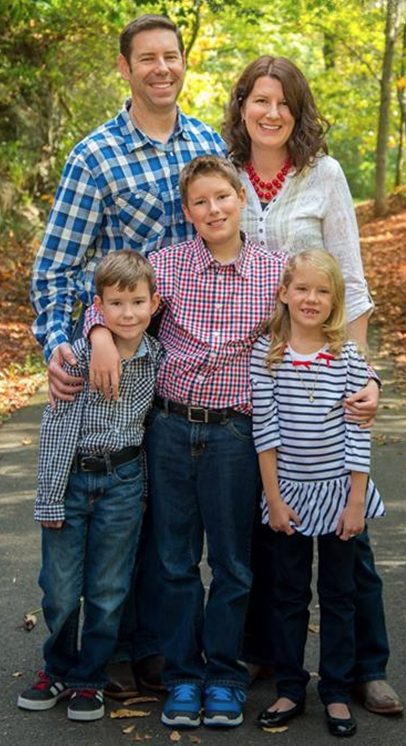 Tony was born in Shelby, North Carolina and moved to the High Country as young child. He attended the Outdoor Semester in the Rockies program at the Colorado Mountain College Leadville campus. While attending the OSR Program, Tony hiked the Collegiate Peaks in Colorado, the Grand Gulch in Utah, and the Organ Pipe Desert in Arizona. He returned to Boone and attended ASU where he received degrees in Industrial Drafting and Design as well as Construction Technology.
Tony has worked on residential, commercial, and highway projects in Western North Carolina for many years. He is certified by the Building Performance Institute as a Building Analyst. Tony resides in Boone with his wife and three children. He enjoys motorcycles, the outdoors, and spending time with his family. Tony brings many years of experience and we are excited to have him as part of the VPC Builders team!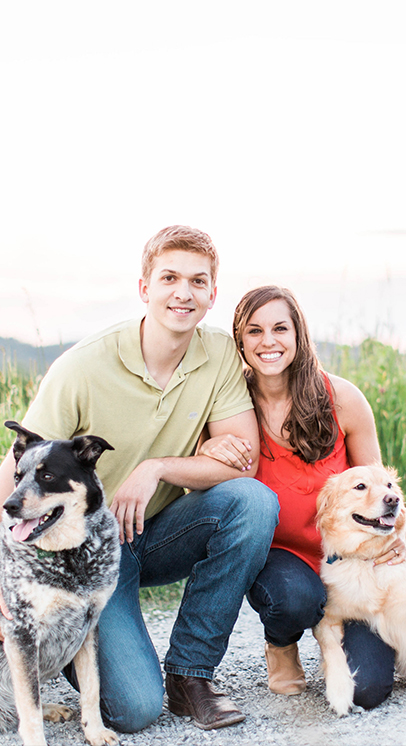 Jake Smith
Project Manager
Jake was born and raised in Asheville, North Carolina. He moved to Boone to attend Appalachian State University to pursue a degree in Architectural Design and Technology and minors in Art and Town, City, and Regional Planning. After completing his undergraduate degree, Jake moved back to his hometown of Asheville to teach Architectural Drafting at A.C. Reynolds High School. After a year of teaching he moved back to Boone to attend ASU for a Masters Degree in Building Science as well as Sustainable Design and Construction.
In his free time, Jake enjoys fly fishing, playing with his blue heeler, and enjoying the outdoors with his wife. Jake has worked a wide variety of jobs, from construction worker to bread baker at Stick Boy Bakery and even a wrangler on a ranch in Wyoming. Despite his range of work experience, he has always enjoyed the world of construction and is excited to be a part of the VPC Builders team.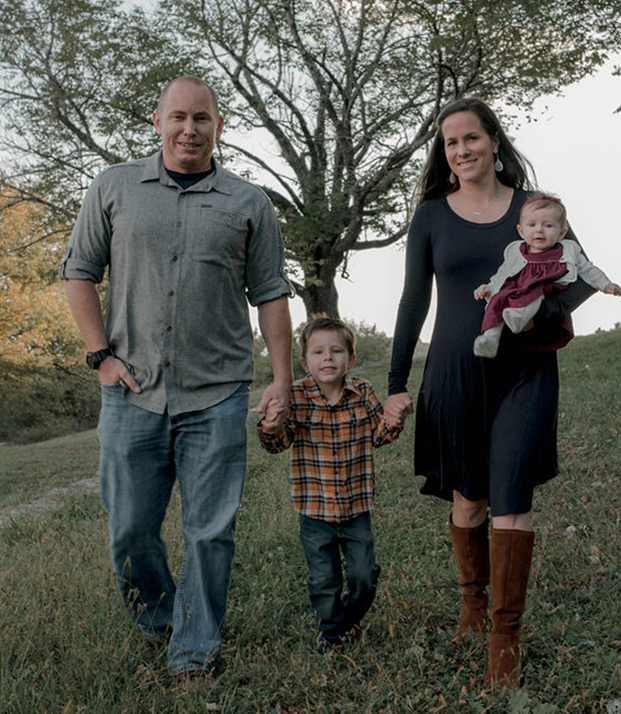 Dave Shableski
Residential Project Specialist
Dave was born in Neptune Beach, Florida and moved to the High Country of North Carolina in 2001. He attended Appalachian State University where he earned a degree in Health Promotion with a minor in Exercise Science. Dave loves living in the mountains with his wife Kristina and children, Jake and Kate. They enjoy hiking and camping as a family as well as enjoying App State football in the Fall.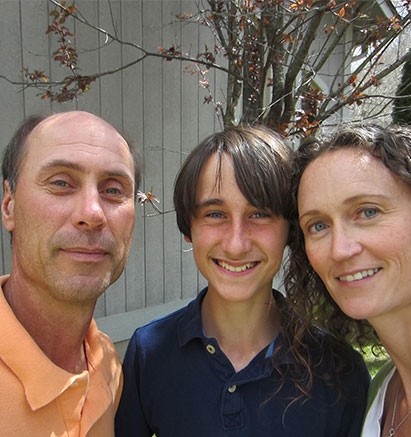 Brent Lyons
Superintendent
Brent was born and raised right in Boone, North Carolina and went to Appalachian State University to study Industrial Technology, Construction Technology and Pre-Architecture. He began working in the construction industry in 1987 in Southern California and returned to Boone in 1990 to continue his work in the industry. Altogether, Brent has obtained 30 years of hands on experience in construction and project management.
Brent resides in the High Country with his wife, Janna, and son, Eli. He is an Official for Professional Cycling and also loves participating in competitive cycling. Brent also enjoys doing anything outdoors including camping with his son, hiking or going to the beach. Brent brings years of experience and knowledge to the team and we are very thankful to have him!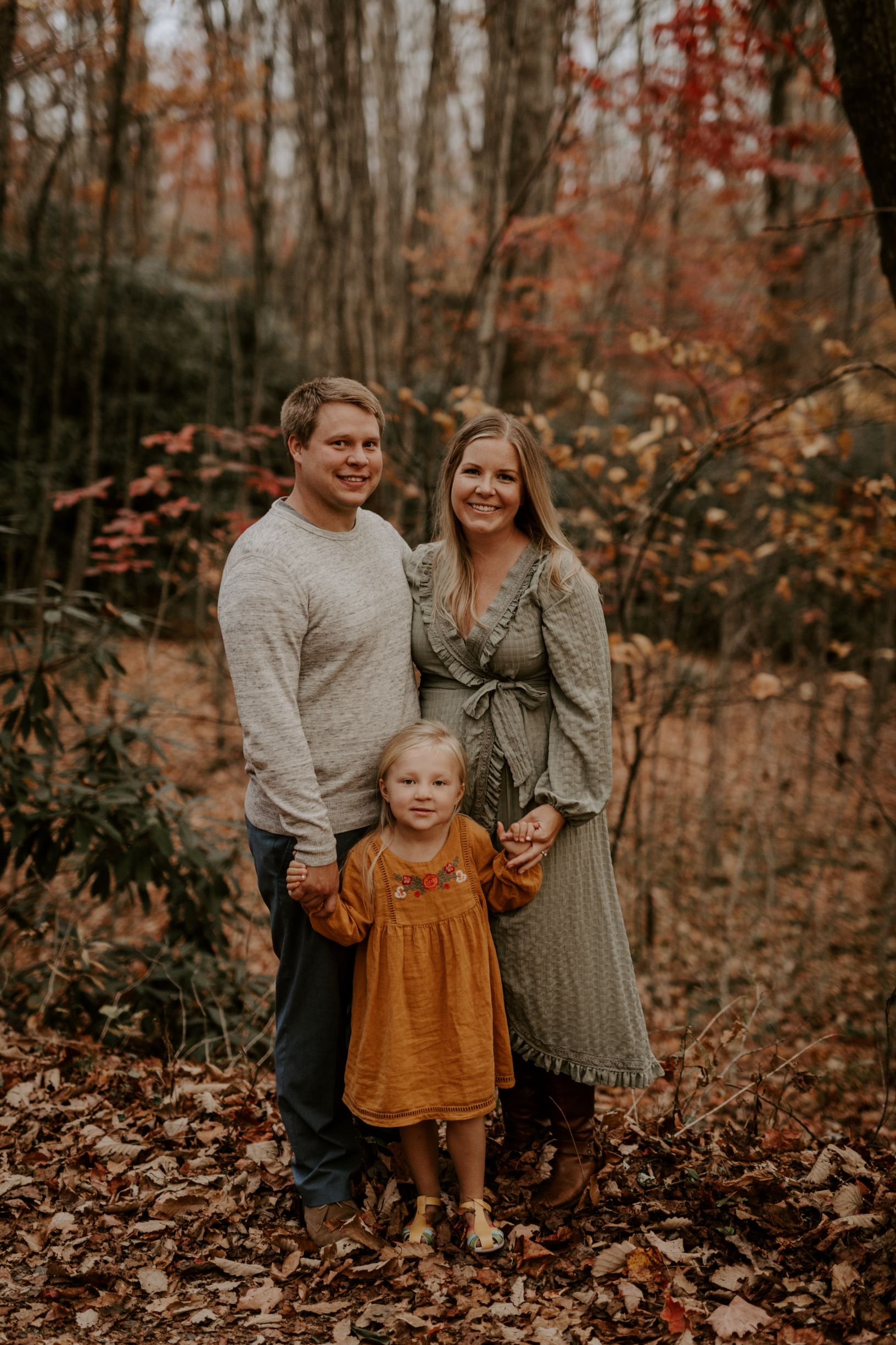 Jordan Mattar
Project Manager
Jordan was born and raised in Blowing Rock where he developed his love for the mountains. He grew up building and tearing things apart. His love of building and design led him to Appalachian State where he excelled in his degree of Construction Management with a minor in general Business. After college he remained in the area and began his career in the commercial sector, he transitioned to the high end residential sector and joined the team at VPC. Involvement in everything from industrial steam lines to custom vacation homes has given Jordan a deep knowledge of the construction and design industries. He is focused on delivering a quality product on time and under budget.
Jordan is a licensed general contractor in the state of NC. He enjoys project development, planning, and design.
Outside of work Jordan can be found around town with his wife and daughter. If he's not in the office he's out hiking, looking at cars, or most likely skiing.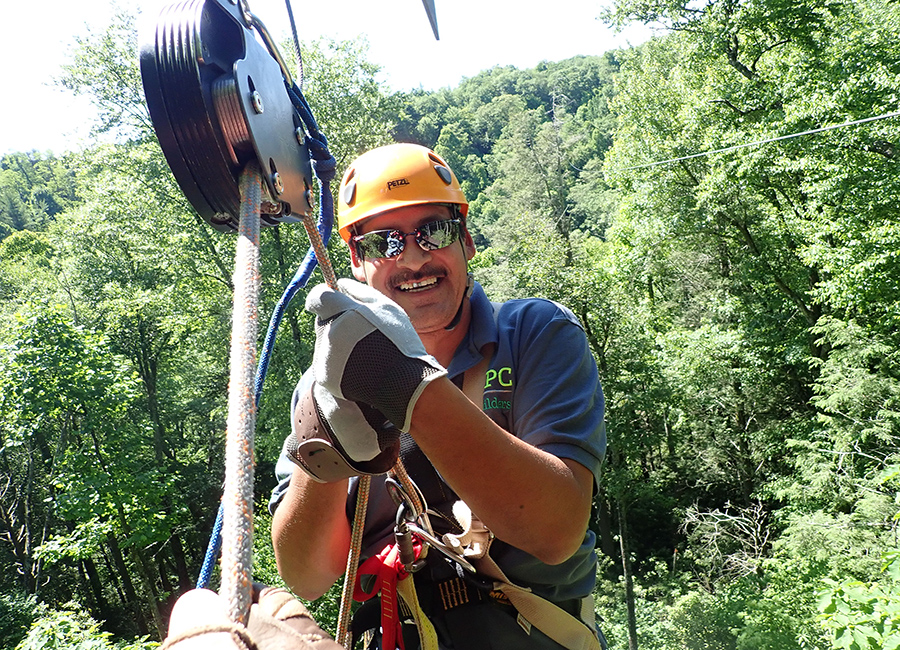 Nick is a long standing member of the VPC Team and known as everyone's right hand man. His upbeat personality is contagious and is just a pleasure to be around. Nick has been in the construction business for over 20 years and brings a great amount of knowledge to our team.
In his spare time Nick enjoys spending time with his daughters, and renovating his home. He likes to stay busy and is continually looking to learn new skills.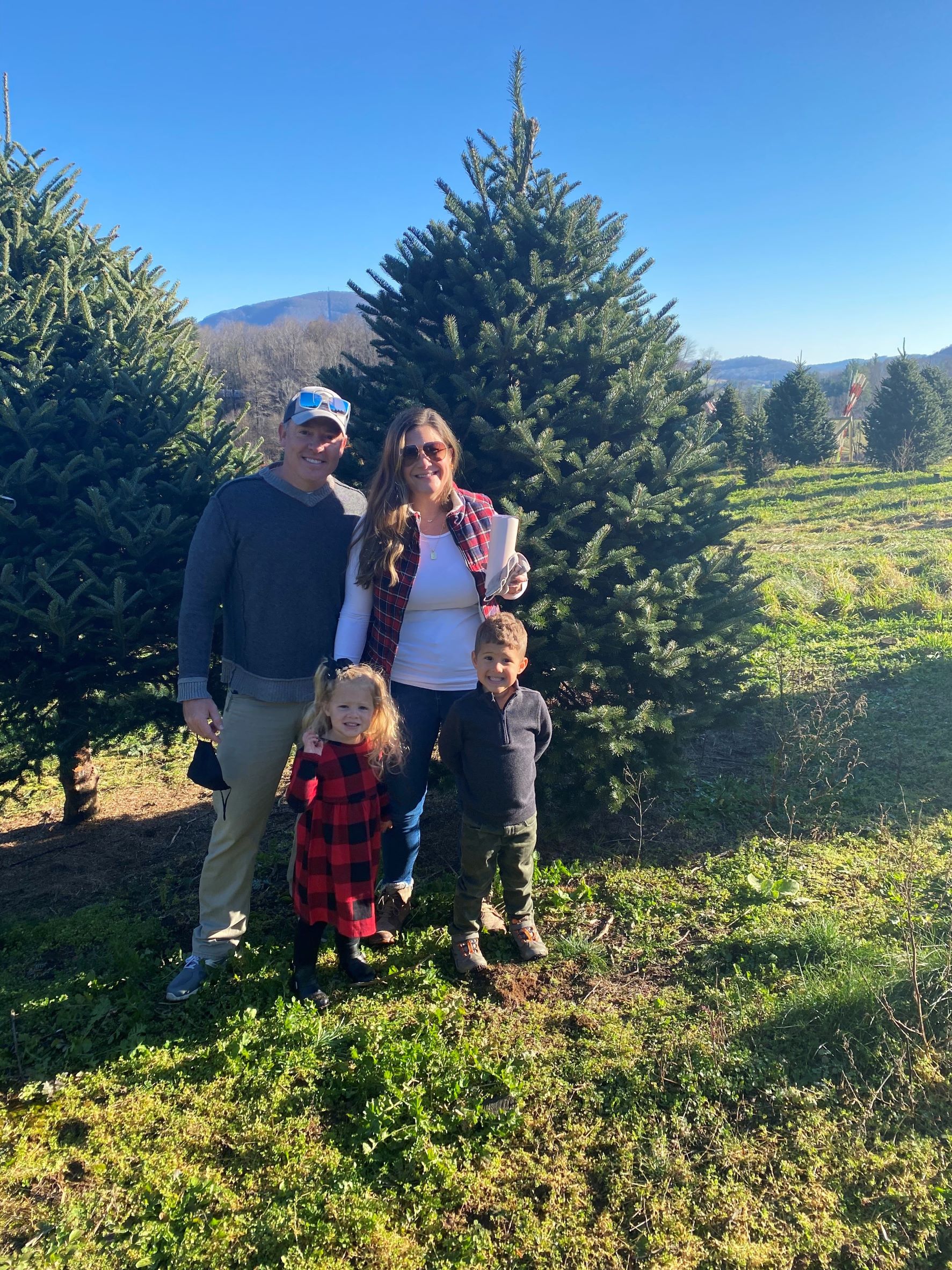 Lindsey Royle
Interior Designer
Lindsey was born in Atlanta, GA, but having moved to Boone prior to high school, considers herself a full-fledged "Boonie". Right after graduation she moved to the coast and graduated from UNC-Wilmington with a Bachelors's degree in both Communication Studies and English. In the process of figuring it all out, she pursued a degree in Medical Sonography and practiced as a Diagnostic Medical Sonographer for many years. The mountains started calling when she became pregnant with her son, and she and her husband Drew moved home to raise their family.
Interior Design has always been her passion and she studied at the New York Institute of Art & Design. For many years she worked as a designer "on the side" while working as a Sonographer and being a Mom to 2 little ones. Being able to practice design full time has always been a dream, and working with VPC Builders is the icing on the cake!
In her free time, she loves to hang out with her husband and children, exercise, spend time with friends and family and always look for design inspiration in the day-to-day. She looks forward to creating with all of our clients!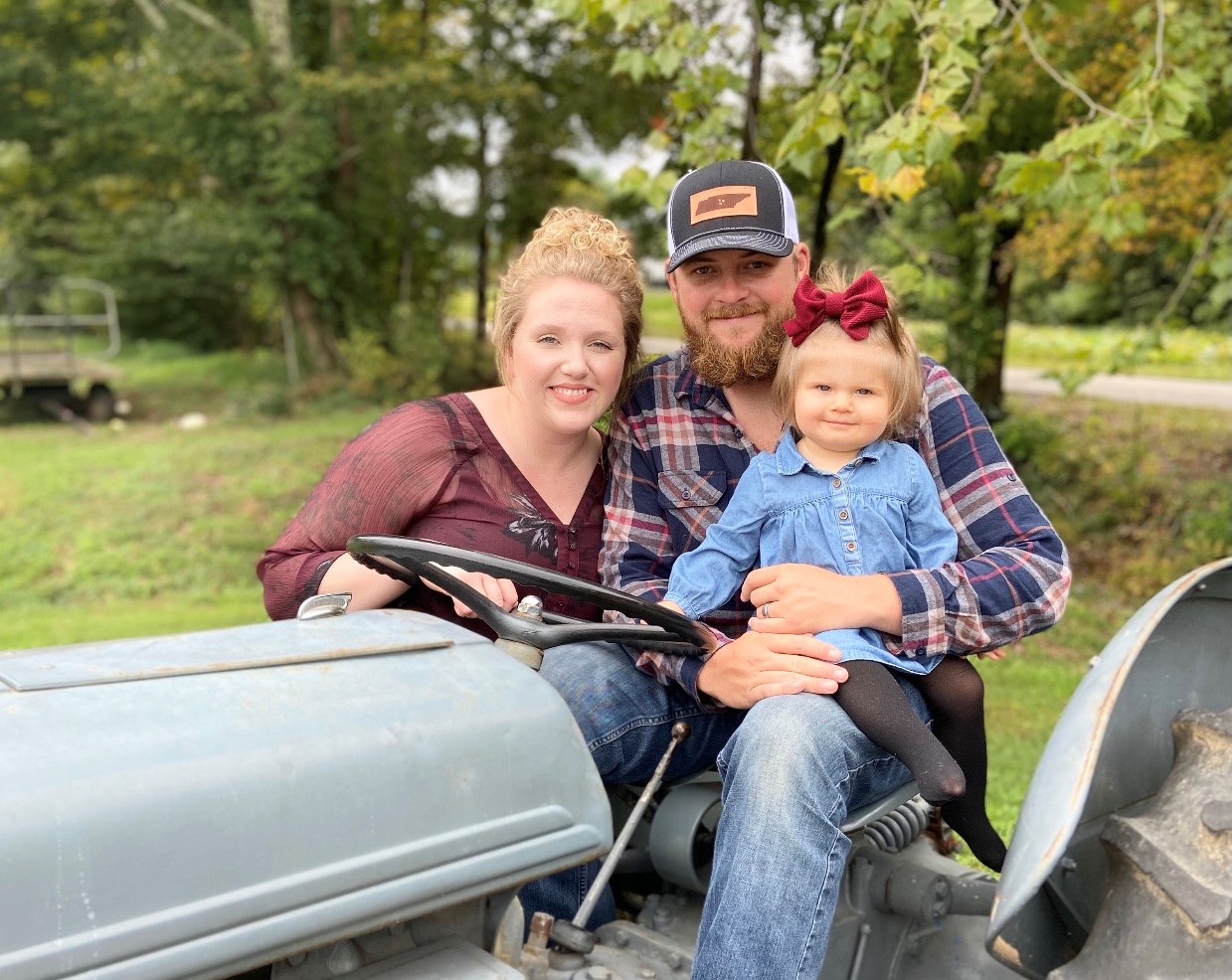 Matt Mullins
Superintendent
Matt was born and raised in Eastern Tennessee where he worked in local government for nearly 10 years and held leadership roles within his time there. Ever since Matt was young he has been passionate about the construction industry and loved being involved with projects. Matt has also spent over the last 10 years taking on and overseeing construction projects as well as handcrafting fine woodworking projects. He recently made the decision to leave local government and pursue his true passion for building homes full time.
Matt is married to his school sweetheart and they currently have one beautiful daughter. In his spare time, he can be found in his woodshop working on furniture or cabinets, or spending time with his family trying new restaurants and new fun experiences.
Matt is very excited to be a part of VPC and to continue to grow and learn within the industry.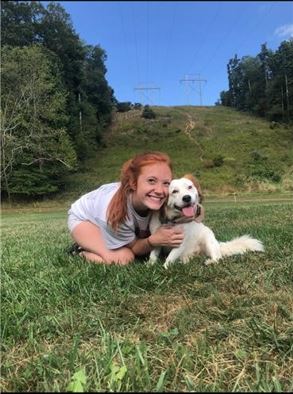 Carson Doub
Project Manager
Carson is a North Carolina native that grew up in Pfafftown, NC which is close to Winston Salem, NC. She grew up learning and understanding the basics of construction from her family's demolition and asbestos company in the Winston area. She graduated with a Bachelor of Science degree in building science with a concentration in construction management and is thrilled to be a part of a construction company located in the High Country.
Carson enjoys rock climbing, running, traveling, and generally anything that includes the great outdoors. She also loves taking her rescue dog Georgia hiking and to the VPC office. She is proud to be the only redhead of the office and excited to take on her new role as a project manager.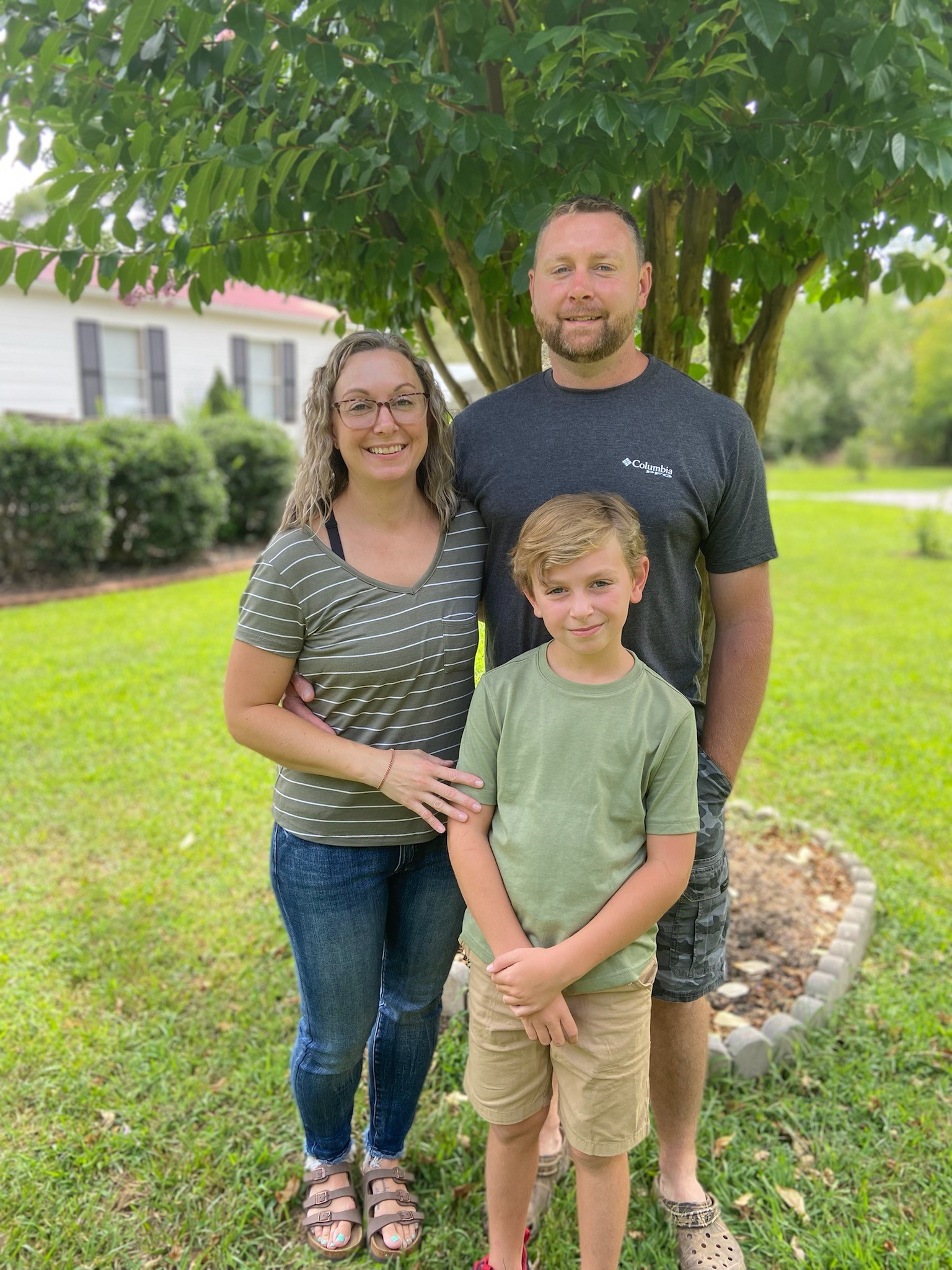 Devon Bell
Project Manager
Devon was born and raised in Virginia, living there for most of his life. He has always enjoyed building and working with his hands. His construction experience spans 20 years with 15 years of that running his own company until joining the VPC team. He has a passion for building log homes, timber framing, and aspires to build his own home one day. He chose to move to the High-Country because it was close to his family in Virginia and for the beauty of the mountains.
His hobbies include "all things outdoors" including hunting, hiking, fishing, and camping. He enjoys spending time with his family and serving God. In his spare time, he can be found grilling, cooking, and gardening. Devon feels very blessed to be a part of the VPC team and the High-Country community.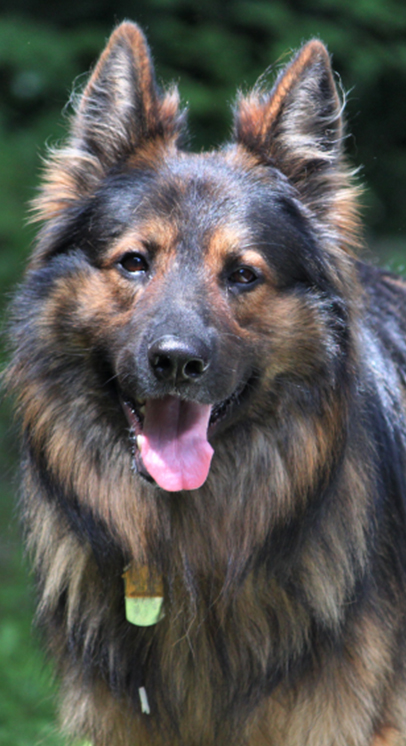 Thor is a full blooded, Long-Haired German Shepherd and has been working in construction since he was born! When he was about 3 months old, he joined the VPC Builders team and was quickly promoted to Project Manager. Thor has a commanding presence and often roams the job site to make sure all is in order! He also writes a column in our monthly newsletter called, "Thor's Thoughts" about quick tips and tricks to help keep your home in shape and other topics relevant to the season. Thor is a very wise, deep thinker and always likes to leave the reader with a compelling quote, usually about the relationship between man and his dog. Sign up for our monthly newsletter to read "Thor's Thoughts"!
Thor is a Boone native, having lived here his whole life. He enjoys the cool mountain weather and especially loves playing in the snow. Thor loves to travel when time allows and currently lives in Blowing Rock, NC. We don't know what we would do without him!
Chris Johnson
Superintendent
Chris Johnson is a Johnson Country native. His career began when he was a teenager working alongside his father. He brings 20+ years of construction experience to the team with a specialization in log homes. He operated his own residential and commercial construction business for many years. Chris is the proud father of 4 daughters and husband to Charalena.
Nick London
Project Manager
Nick was born and raised in the Boone area and has been working in the building industry for most of his life. He developed a love for creating at a young age and found old tools in his dad's workshop which fueled his passion for construction. For many years, he pursued a career in timber framing and traveled around the U.S. cutting and installing timber.
In his free time, he enjoys golfing, exploring the great outdoors, woodworking, and spending time with his family. He also has traveled overseas for several mission trips to aid in national disaster remediation over the years.
Justin Davis
Residential Construction Specialist 
Justin was born and raised in West Virginia where he developed a love for the outdoors by riding dirt bikes, snowboarding, and whitewater rafting. After graduating from West Virginia University with a degree in Political Science, he spent three years as a skydiving instructor in Zephyrhills, Florida, before enlisting in the Marine Corps. After serving in the military, Justin worked with a home builder in Raleigh, North Carolina for several years where he developed a passion to build more efficient and sustainable homes. That passion brought him to Appalachian State University where he earned a degree in Building Science, with a concentration in Sustainable Building Systems.
Since starting his career building custom homes in the High Country, Justin has continued his goal of building better homes by becoming a Certified Passive House Builder from the Passive House Institute. In his free time, Justin enjoys hiking with his two Rhodesian Ridgebacks, Zara and Jaro, and snowboarding or kayaking. He is excited to continue developing his building knowledge and being a part of building the best homes in the High Country with VPC Builders.
Ethan Bean
Project Manager
Ethan graduated from Western Carolina University with a Bachelor's in Construction Management and a Minor in Business Administration.
He started his career working on large commercial construction projects in Wilmington, NC which eventually brough him to the high country where he also began working in custom residential building.
He loves the outdoors and enjoy hiking, camping, fishing, snowboarding and a good sunset on top of a mountain. In his free time, you may catch him playing guitar along with a few other instruments.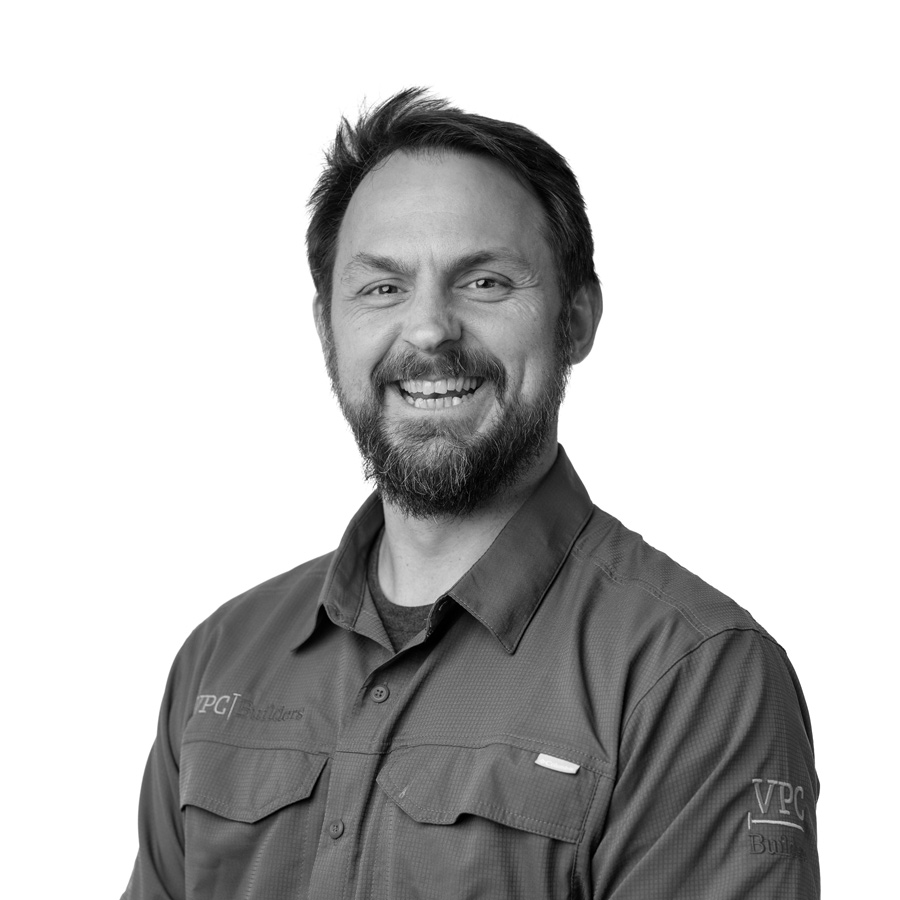 Project Manager / Draftsman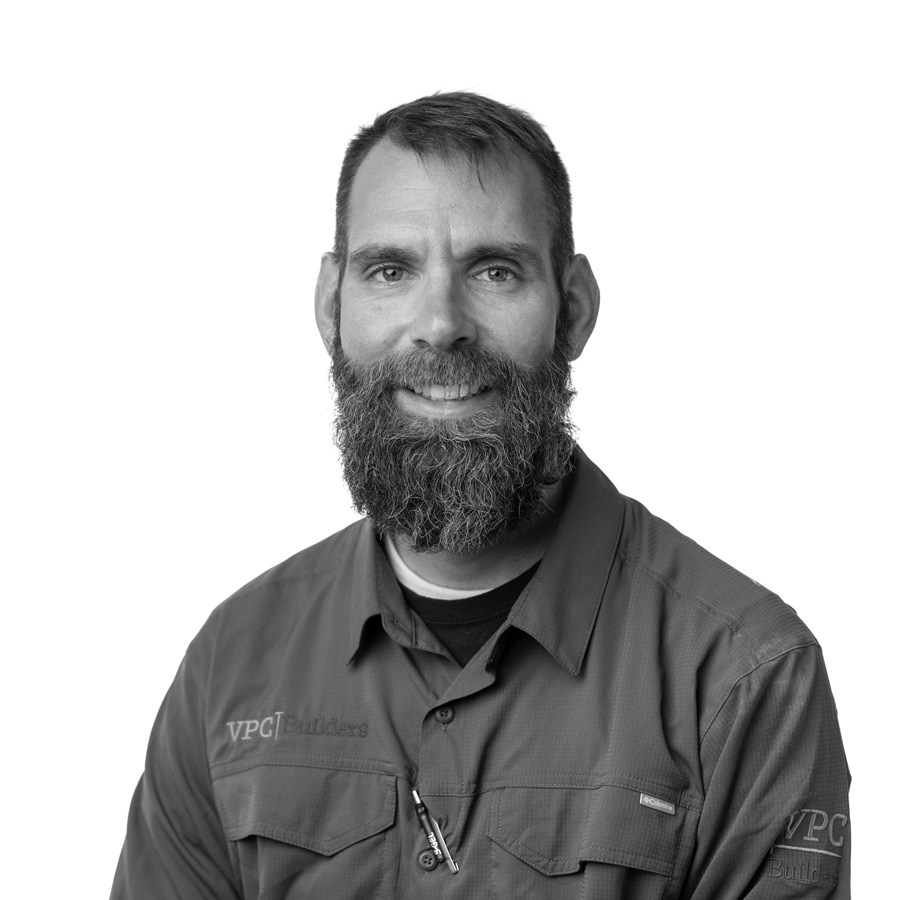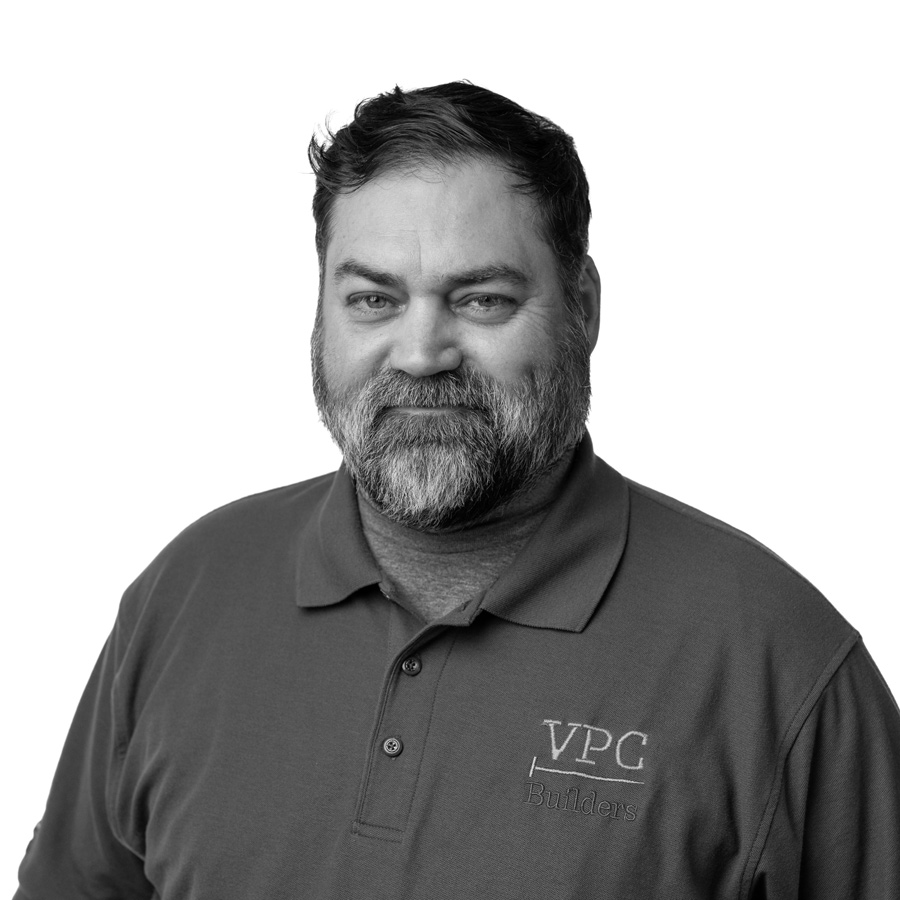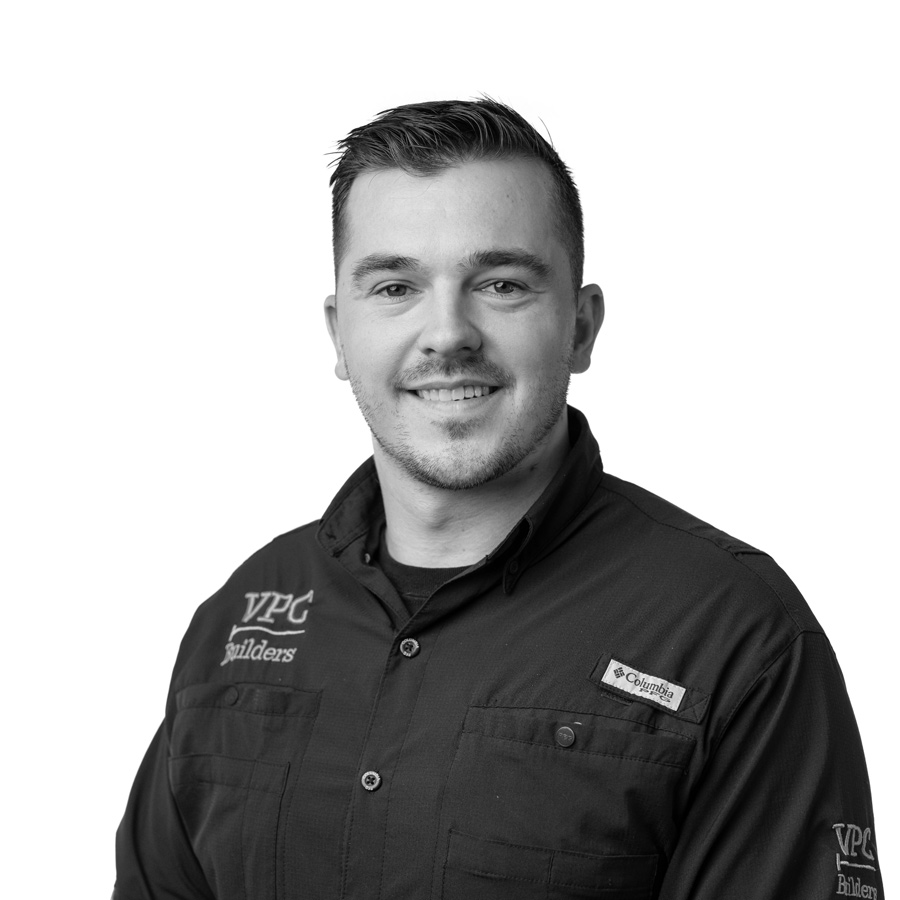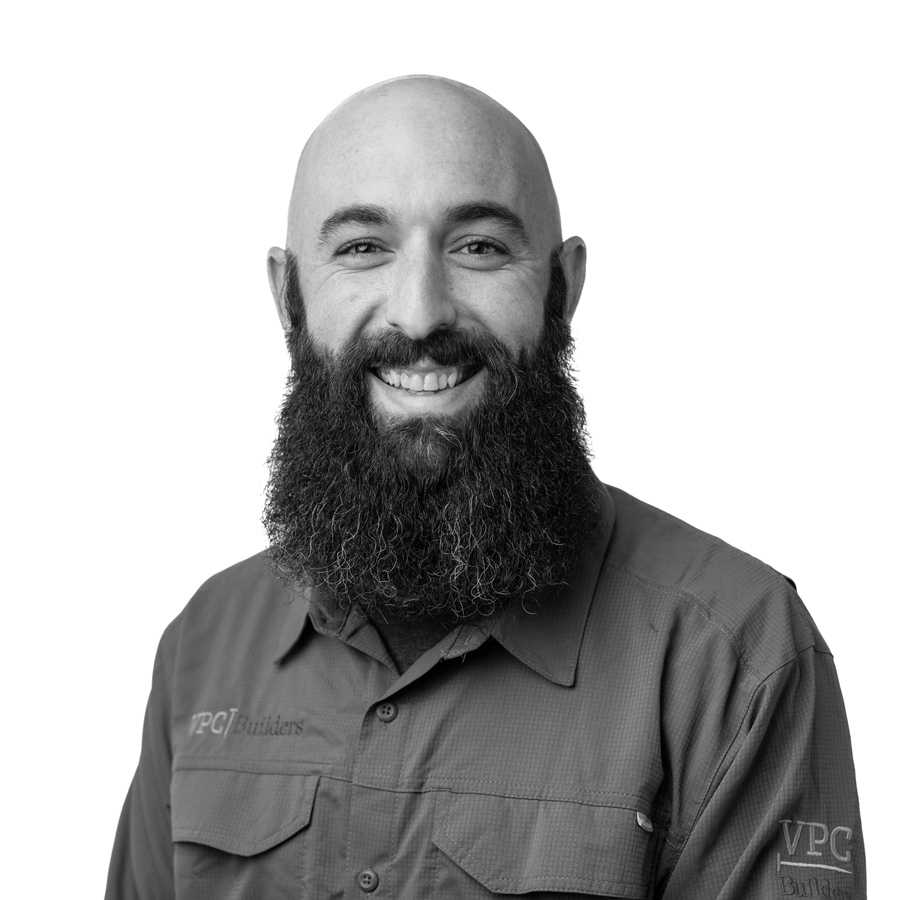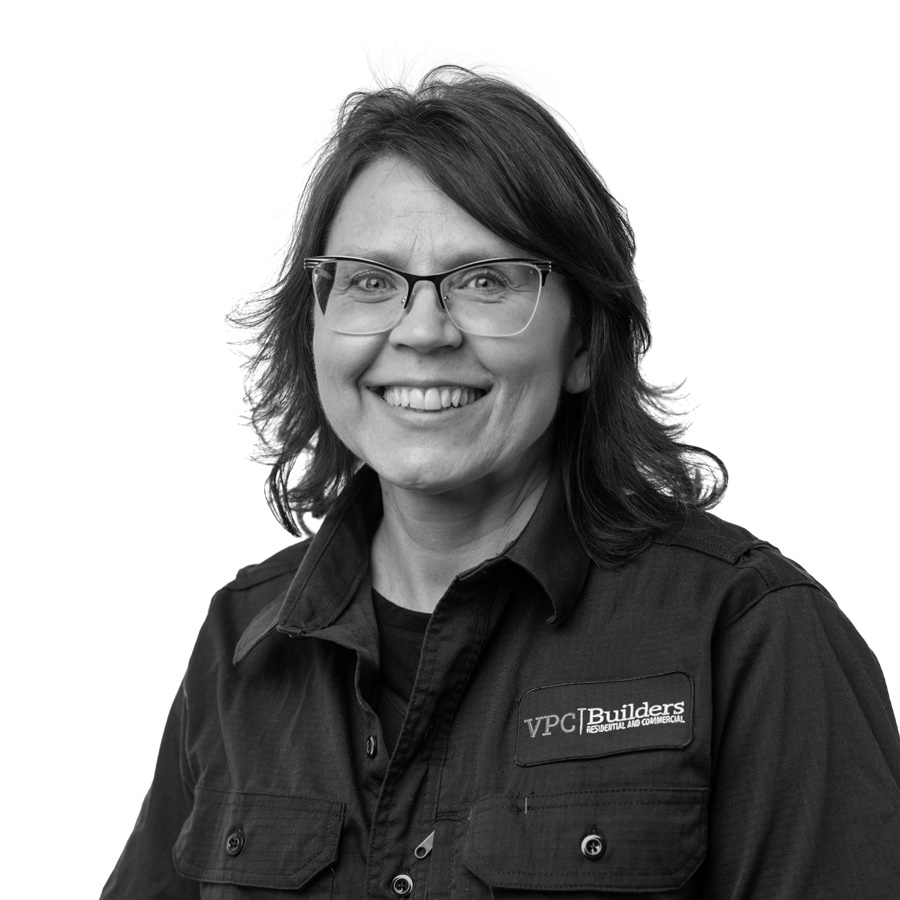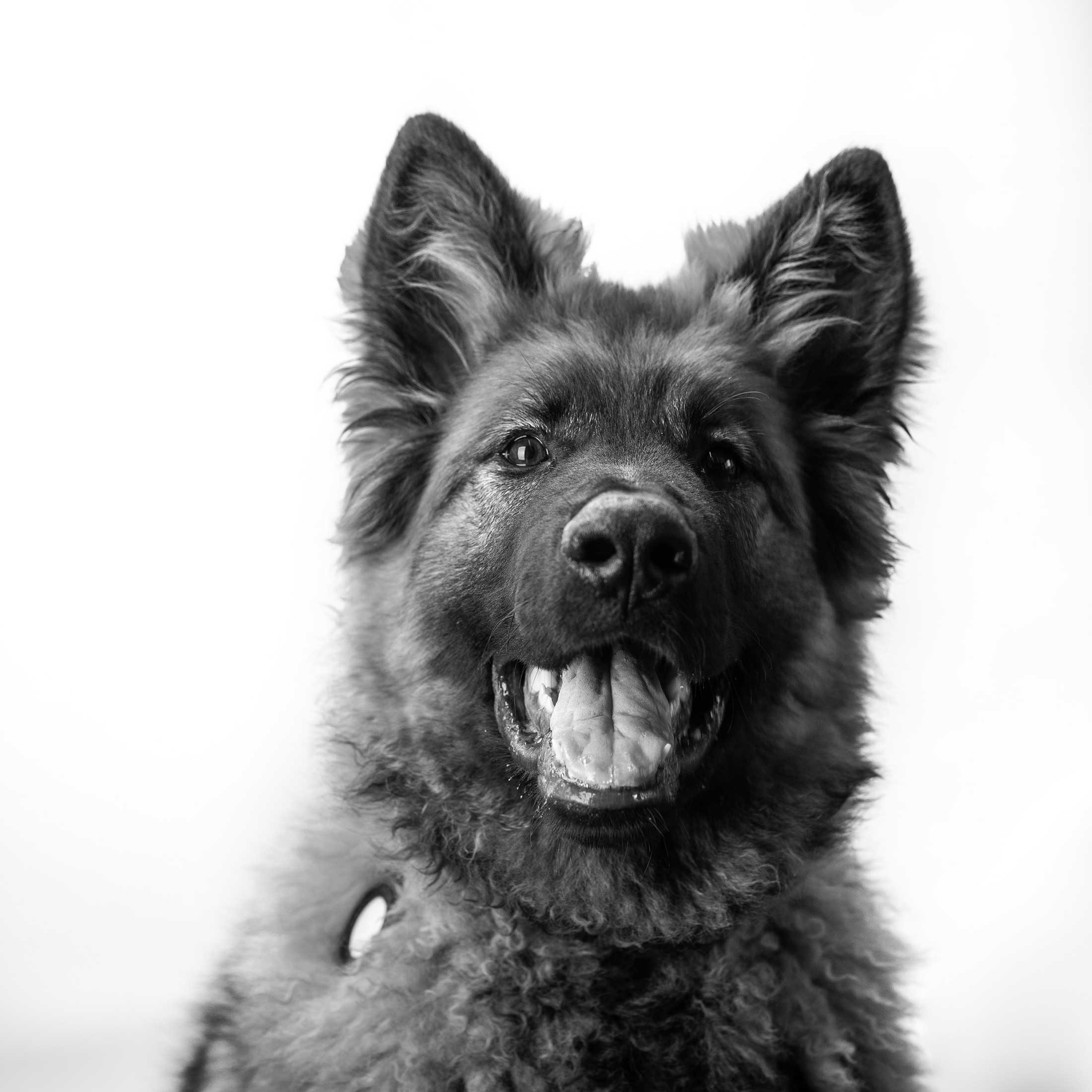 Your Regional Building Contractors
Our team is made up of individuals who've spent most of their lives right here in our community.
Many of our pros were born and raised in this area, and we're proud to call it our home.
We've also got the training and experience you'd expect from one of the country's top construction companies. Our team has spent countless hours working, studying, and perfecting their skills, having earned degrees in a variety of construction-related fields such as construction management, business, anthropology, construction technology, industrial draft and design, industrial technology, architecture, and more.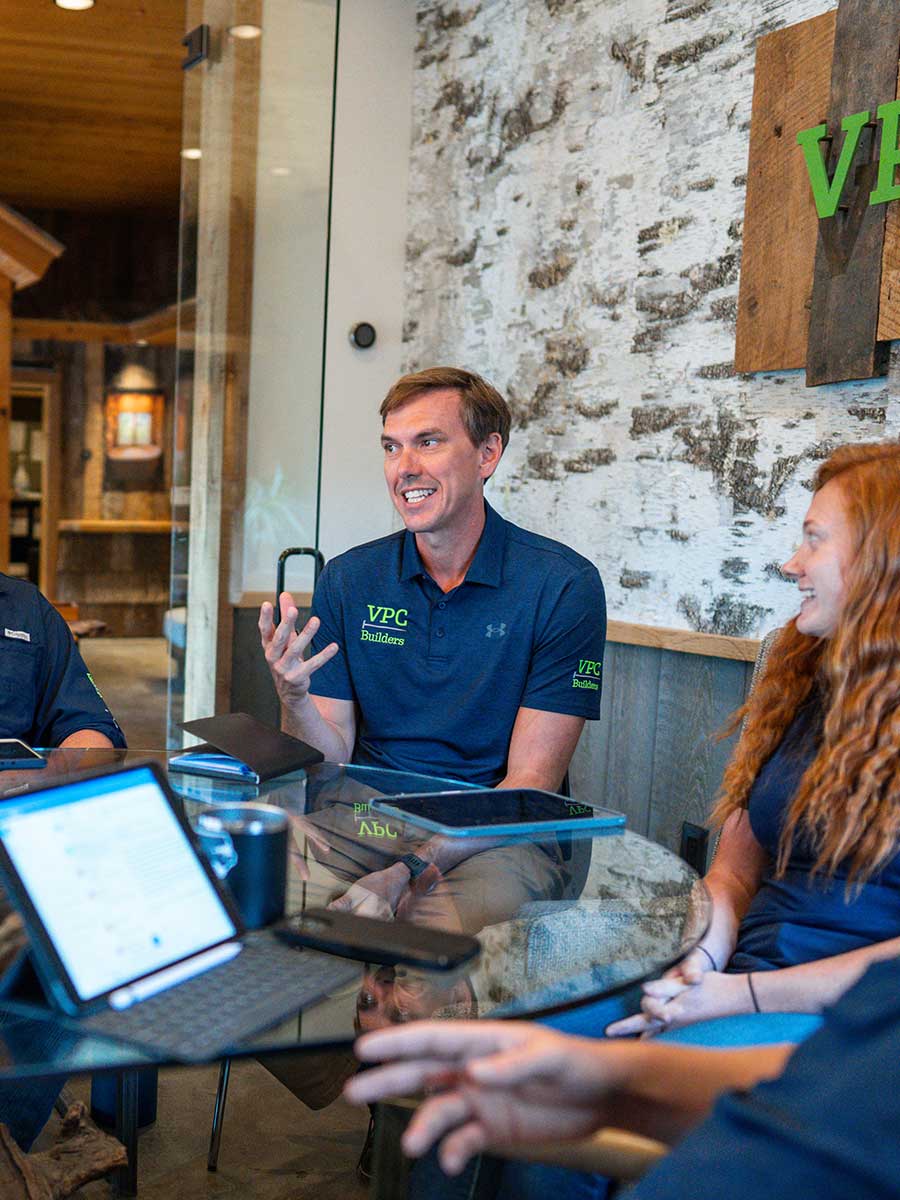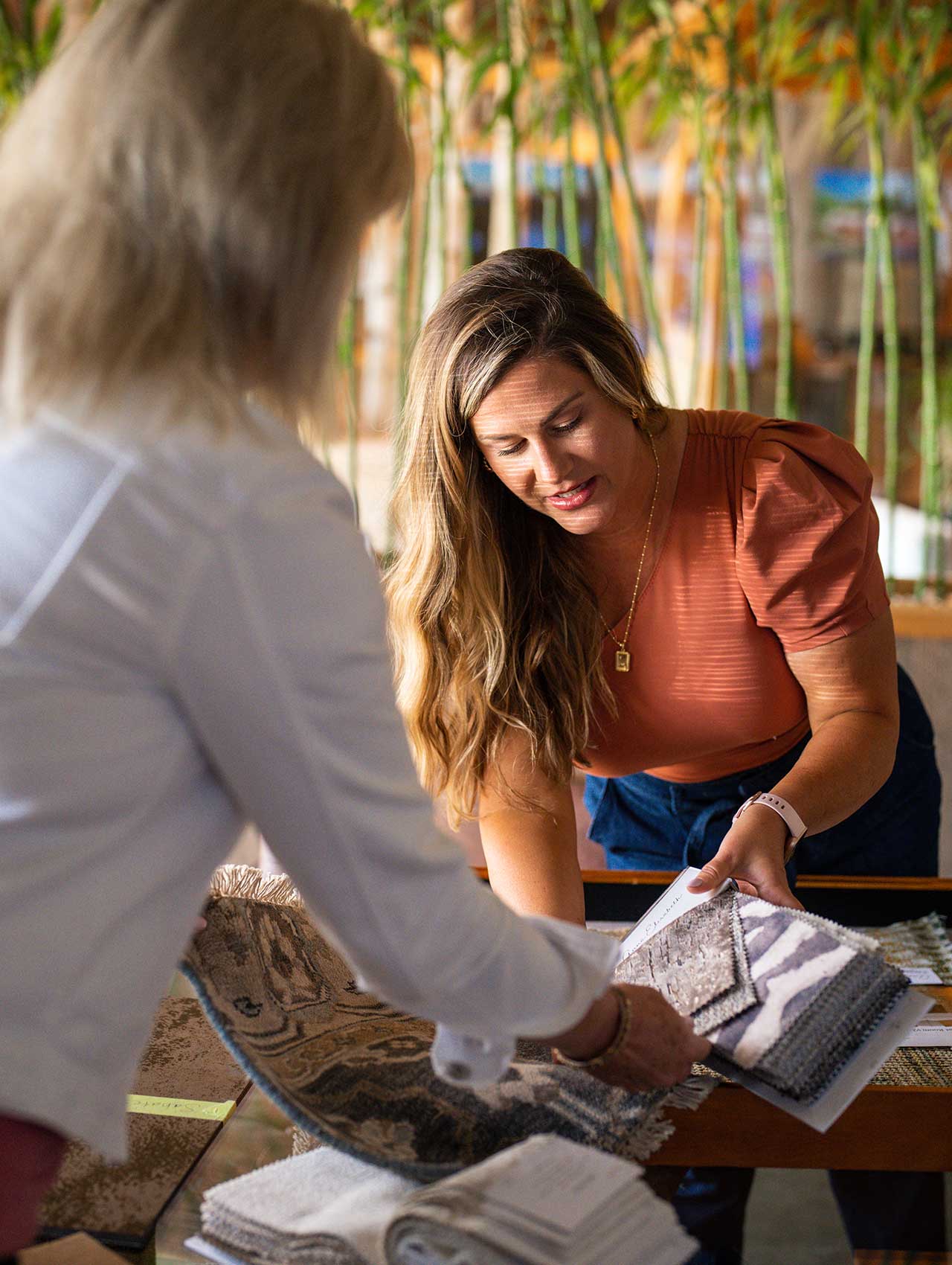 What to Expect When Working With Our Team
When you're ready to begin the exciting journey of custom building, you'll start with a brief phone call with one of our team members. We'll take the time to get to know you and your plans, as well as ask you essential questions to get a solid understanding of the scope of your construction project.
You'll spend plenty of time with our team — your team. To keep your project on time and on budget, it takes regular communication and decision making as partners in the process. We make sure we understand what you want, and then we use our expertise to deliver exactly that.
The Right Values for Building and Home Contractors
We're excited to honor our values with your project. And we can't wait to work with you!
While each of us brings different skills, talents, and personalities to the table, there's one thing we all have in common: the VPC way. We're all 100% committed to the utmost in values, professionalism, and communication.