Excitement? Anticipation? Exhilaration? Which word best describes you right now? Searching for basement renovation ideas is the first step toward turning an unused space into your new favorite room.
Over and over again, we've seen basements become one of the most underutilized rooms in a home. Since it sits away from the main living areas, it can quickly become a storage area that most of us choose to avoid. Not anymore! We're here to help turn basements into fun, functional rooms.
Are you ready to liven up your basement with a new design so you can enjoy the space again? If so, let's get started!
Your First Step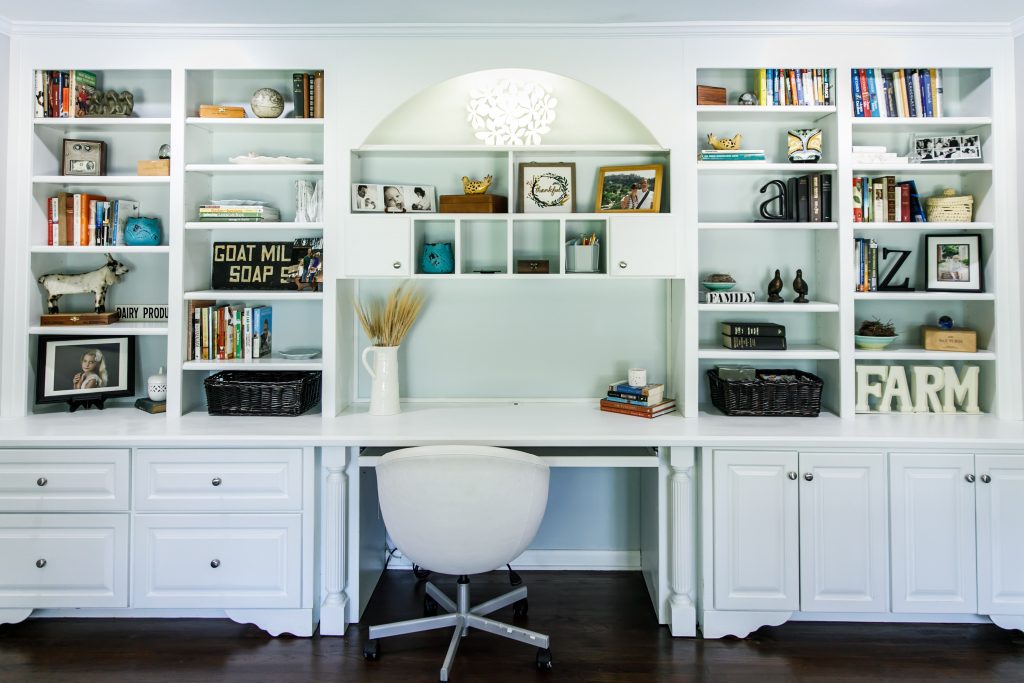 Determining what type of space you want is the first step toward turning your vision into reality. Check out these useful (and clever) basement renovation ideas that might be the perfect choice for your home.
Modern Art Studio
Do you enjoy painting, sewing, or crafting? Then dedicate a space to it by adding workstations and practical storage solutions. Creating a modern art studio in your home is the perfect way to bring your ideas to life in a room that stimulates your imagination with a bit of inspiration!
A Cozy Spot for All Ages
After a long day of responsibilities, laying back in a cozy chair next to your favorite book with the soothing sounds of a crackling fire might be the perfect spot to unwind. Adding dark blue hues, which are stress-reducing colors, to the walls can help bring your day to a relaxing end.
Always Ready for a Get-Together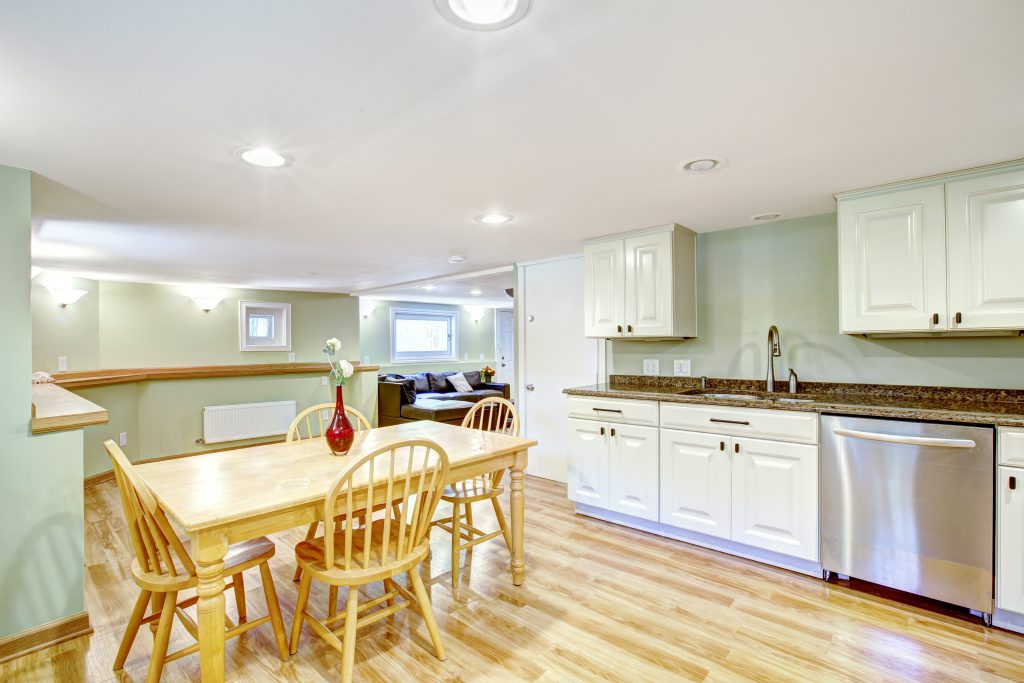 Whether you plan a gathering or need to entertain surprised guests, take them to this spot. Transform your basement into a kitchenette and living room combo with updated appliances and an island so you can serve drinks and snacks without missing the fun. You can liven up the areas with white walls to display colorful artwork, which is always a great conversation starter.
Family Jam Space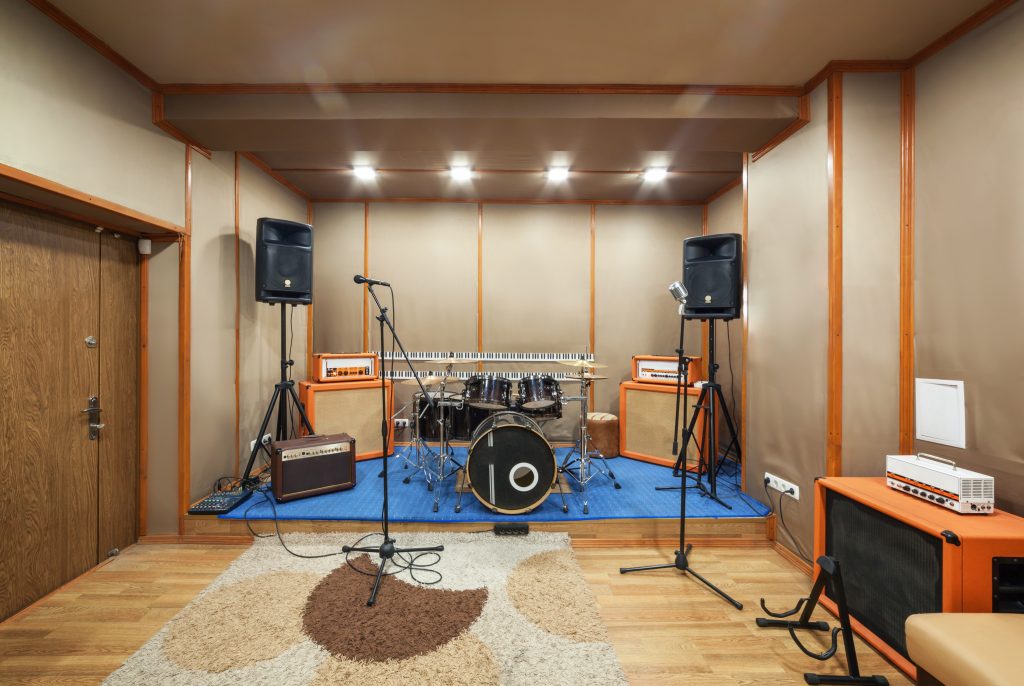 Dedicate this room to your love of music! Line the space with your autograph albums, add your guitar mounts, install adjustable lighting, and don't forget the soundproofing walls. Whether you're listening to music from your ceiling Bluetooth speakers or jamming on your favorite instrument, you'll be ready to rock out when you enter this room.
The Perfect In-Home Wine Cellar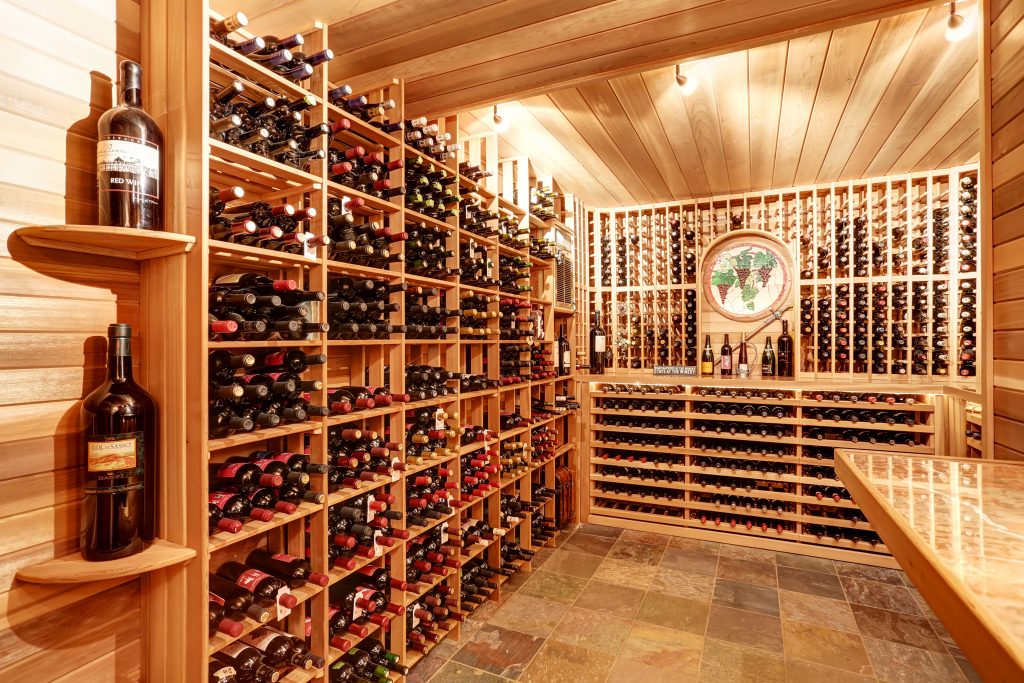 Calling all wine connoisseurs! We've found what is missing in your home. Store your growing collection in a room with a controlled air system and proper insulation. Adding a bar with wraparound counters and stools finishes off the space, so it's always ready for you to enjoy a glass of wine with friends.
Leave Your Basement Renovations to the Experts
At VPC Builders, you can rest easy because we're with you every step of the way with your basement renovations. We're a team of professionals who do things right. We put care into every project we work on to make sure it's completed on time and meets your vision. 
Contact us to learn how we can turn your under-utilized space into a new addition to your home.