Commercial Project Examples
If a picture is worth a thousand words, then how many words is a building worth? In the following examples, you'll see entirely new custom constructions designed to inspire all who come near, stunning renovations to landmark buildings, and transformations of treasured spaces to delight generations to come.  As you journey through the projects presented here, we'd like to remind you that each brick, beam, and brushstroke is the result of the vision, dedication, and hard work of ourselves, our clients, and our community.  
Take a look at some of our work.
Theaters are magical places. They absorb the laughter, tears, and applause expressed within and stand as a testament to the artists and audiences that have moved through them over the years. That's why when we were presented with the opportunity to renovate the façade of the historic Appalachian Theatre, located near our hometown in Boone, North Carolina; we were both greatly honored and deeply humbled.  Unique, as the only surviving historic theatre in the city of Boone, the Appalachian Theatre sits at the intersection of our region's rich history and its promise of a vibrant future.  Designed as a respectful recreation of the building's original façade constructed in 1938, this treasured landmark once again draws all those who would come to take part in the sight, sounds, and sensations that make our region great.
Appalachian State University
Appalachian State University sits as Boone, North Carolina's most prestigious institute of higher learning and serves as a hub for the vibrant college community that has grown up around it.  Dedicated to the education of future generations, we were thrilled to have the opportunity to contribute to the revitalization of this storied campus.  The first project we completed was the restructuring of Academy Street into a unique pedestrian walkway. Incorporating a variety of materials and requiring varied construction techniques, the final result is a space that is as practical as it is beautiful.  From there, we continued up Academy Street to Appalachian State's "Greek Plots" project.  This project transformed an unused lot on the campus into a site dedicated to reflection on the rich tradition of Greek life at the university.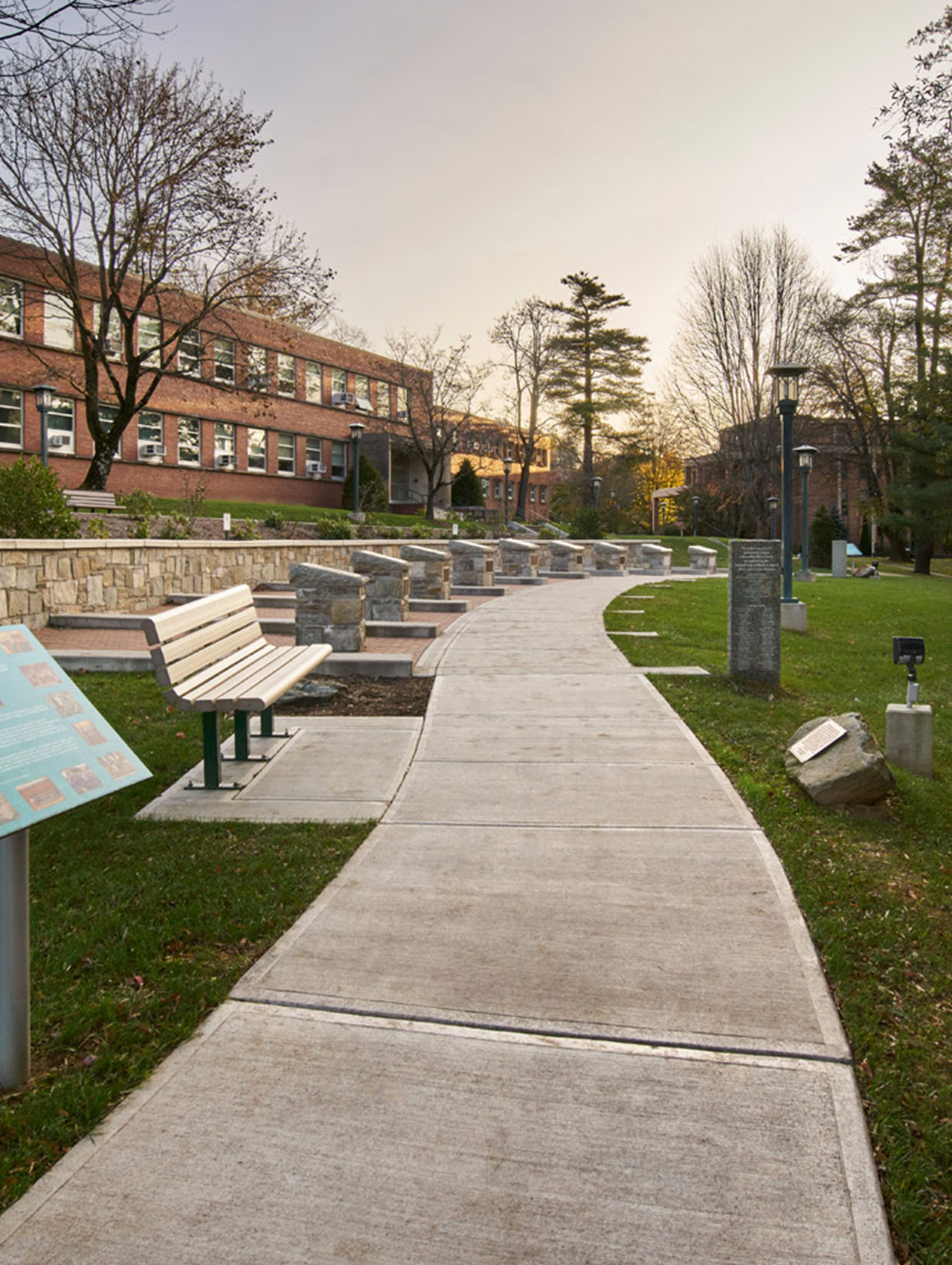 VPC Builders had the distinct honor and pleasure of helping our local Farm Bureau breathe new life into their space in the form of an extensive remodel designed to create a professional atmosphere that is at once warm, inviting, and comfortable.  The Farm Bureau's lower level features an impressive lobby for welcoming clients, an expansive file room complete with a system providing for the efficient transfer of documents to the offices situated on the level above, offices, a functional kitchen, as well as a richly appointed conference room finished with gorgeous accent beams, Can lights, and dramatic LED up-lighting.  The upper floor, accessible by elevator or broad staircase, reveals additional offices, an employee break room, and a meeting room.
 The building's exterior features rustic timber accents set against natural stone elements and a carefully selected color palette that integrates the building into the beauty of its natural surroundings.  A standing-seam metal roof, half-round gutters, and generously sized pergola; finished with translucent roof panels, completes the building while providing interesting visual appeal and covered access to the main entrance.