So, you're thinking about remodeling your home? Whether it be a bathroom, bedroom or a basement, deciding to remodel can often be seen as a daunting task. But it doesn't have to be! To help, here's a list of websites perfect for idea inspiration and information on what to expect and know when considering a remodel.
Houzz
Commonly described as "Pinterest for homes", Houzz provides several resources to those considering a remodel. Houzz features content from idea books, to finding professionals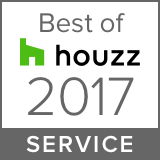 and even stories written by both industry professionals and consumers. You can even check out awards and designations of professionals. For example, VPC Builders was just awarded the 2017 Best of Houzz Service Award for the fourth year in a row!
Dwell
Dwell is the perfect place to find idea inspiration and unique designs. This site offers discussion on style and photos, iconic homes and posts with unique design. Dwell also offers a magazine subscription for more design ideas and inspiration.
HomeAdvisor
With HomeAdvisor you can find pros, reviews on building professionals and true cost guides for just about any type of remodeling job. You can also use the DesignMine section of the website to share, save and organize your favorite photos and styles. HomeAdvisor is a great place to plan a budget and find a professional that is perfect for the job.
Hope this helps! Have more remodeling questions or would like additional resources? To find out more information about remodeling a home in the High Country of North Carolina, contact VPC Builders at 828-295-0707 or to find a professional in your area, visit the National Association of Home Builders at nahb.org.